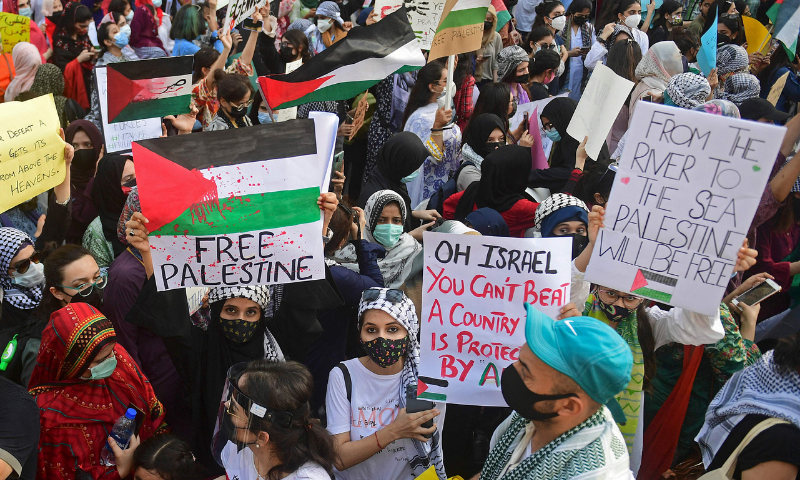 Ever since Independence in 1947, Pakistan has viewed itself as a leader of the Muslim Ummah and for over seven decades it has projected itself as the foremost proponent of the Palestinian cause. The recent conflict in Gaza has widespread in Pakistani society and polity.
Over the last week there have been regular protests and rallies across Pakistan, led by different Islamist parties to display sympathy and support for the people of Gaza. These rallies have been held in several cities including Karachi, Rawalpindi, Lahore.
Even the recent 260th Corps Commander Conference discussed the crisis and Chief of Army Staff General Syed Asim Munir extended "diplomatic, moral and political support of the Pakistani nation" to the principled stance of Palestinians, according to a statement issued by Inter-Services Public Relations (ISPR).
As in the past, there is a likelihood that once again Pakistani leaders will offer themselves as mediators in the Israel-Palestine conflict. However, as in the past it is highly unlikely that any of the participants will accept Pakistan's offers. Further, many Pakistanis are asking why the military, media, and Islamist parties are ever ready to highlight external causes – be it Kashmir or Palestine – but reluctant to discuss Pakistan's own internal challenges, from terrorism to the demands of the sub-nationalities (Baluch, Pashtun, Muhajir, Seraiki, Sindhi).