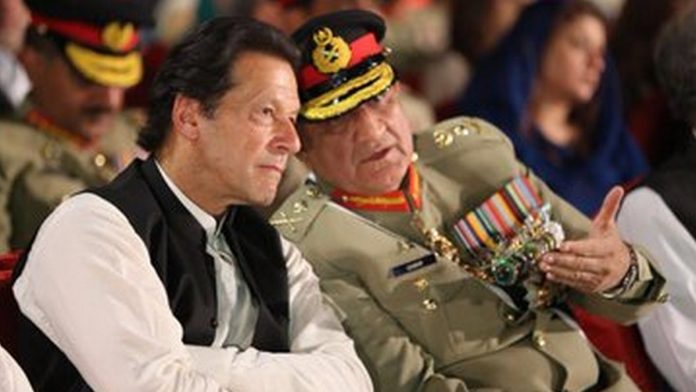 Prime Minister Imran Khan's pro-jihadi and pro -Islamist leanings have been well-known, from his speeches and interviews going back years to his memoirs.
However, even with that background it did come as a shock to many when on the floor of Pakistan's National Assembly, on June 25, 2020, he referred to terrorist mastermind Osama Bin Laden as a martyr.
Amidst condemnation from around the world, the South Asians Against Terrorism and for Human Rights (SAATH), a grouping of pro-democracy Pakistani intellectuals and activists, "expressed dismay and alarm." In a statement the grouping said, "What makes this doubly disgusting is that Imran Khan made this claim on the floor of Pakistan's National Assembly on June 25th, 2020. For, another Prime Minister of Pakistan, Yusaf Raza Gillani, had in selfsame National Assembly on May 9, 2011, denounced Bin Laden as a terrorist and had welcomed his elimination. It should be noted that in addition to the havoc wreaked on 9/11, and later upon the wider World, Bin Laden was directly responsible for the deaths and maiming of tens of thousands of Pakistanis and Afghans during the years he was plotting his terrible schemes whilst remaining hidden in Pakistan and Afghanistan, according to former Pakistan President General Pervez Musharraf probably known to certain people in Pakistan's Intelligence Services."
The entire SAATH statement is available here.