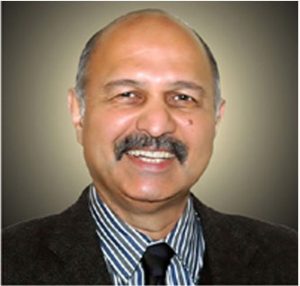 Fresh from a successful diplomatic mission to Washington which probably brought global condemnation to India's nefarious anti-Pakistan activities in Kashmir, Pakistan Muslim League (GHQ) Senator Mushahid Hussain Syed has devised another ingenious strategy to advance Pakistan's interests and deliver a solid slap to India's face. Sen Mushahid Hussain has taken up  the issue of SAARC Summit which was temporarily postponed due to every member state boycotting not feeling worthy to come to Pakistan.
"SAARC as it exists does not properly represent whole South Asia" the Senator explained to a group of journalists who received a phone call instructing them to attend. "The current arrangement is dominated by Indian proxies such as Afghanistan, Bangladesh, Bhutan, Nepal, Sri Lanka, and Maldives."
"A greater South Asia is already emerging," said Senator Mushahid Hussain Syed. "This greater South Asia includes China, Turkey, Saudi Arabia, Islamic Emirate of Afghanistan, Azad Kashmir, Palestine (Gaza Strip), and especially Twitteristan as well as the millions of loyal and patriotic overseas South Asians whose voices are being unfairly silenced under the current system."
Mr Hussain said that the obvious solution was to make each of these New South Asian states permanent voting members of SAARC. South Asia's Permanent Representative to Twitter Farhan K Virk would be allowed to vote either by hashtag or Twitter poll, and independent votes would also be cast by representatives of overseas South Asians with a valid CNIC under special arrangements by the Defence Wings of Pakistan's Embassies.
"The improvement of this new arrangement for democracy is obvious to anyone who is not a paid Indian agent and will surely receive the blessing of the international community", explained Mr Hussain. "We have now solved the SAARC crisis just as we solved the crisis in Kashmir."
In response to a question, Mr Hussain noted that it is also being investigated whether Russia is actually a South Asian nation also.