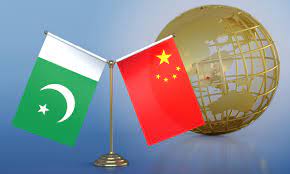 The recently held Tripartite Foreign Ministers Dialogue brought to the fore Pakistan's continued challenges on multiple fronts. At one level the dialogue reflected China's growing desire to be seen as a regional and global peacemaker across the world.
Counterterrorism and economics topped the agenda of the dialogue. All three foreign ministers pledged to enhance counterterrorism cooperation. Pakistan and China reminded the Afghan Taliban that they need to do more to ensure Afghanistan does not become a haven for terrorist groups. In return, China reiterated its willingness to extend CPEC into Afghanistan.
The Chinese Foreign Minister Qin Gang spoke of the need to "embrace inclusive governance and moderate policies", while Bilawal Bhutto-Zardari said his message to the Afghan side was "help us help you".
As an editorial in Dawn notes, "Pakistan, China and other regional states must continue to pressure the Taliban to ensure terrorist groups find no refuge on Afghan soil; and the Taliban must be told again and again that expanded trade links and their engagement with the international community will suffer unless these groups are reined in."
Whether that happens, however, will depend on the strength of the more pragmatic actors within the Afghan Taliban prevailing upon their hardline leadership.