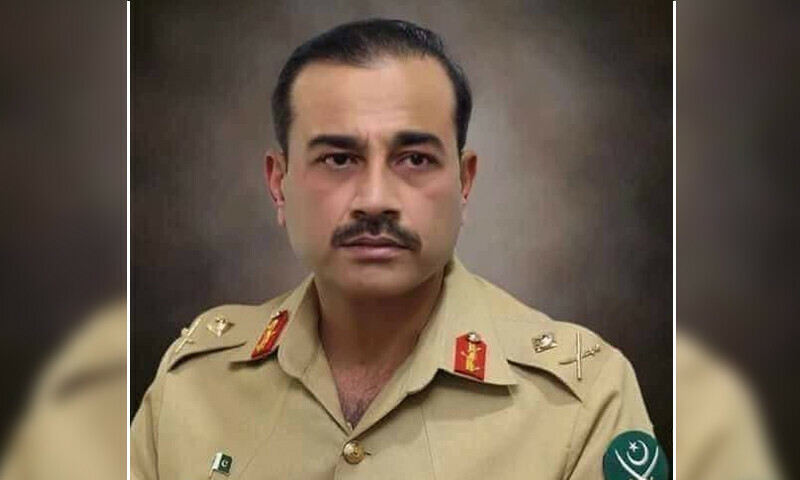 It is said that most countries around the world have armies, while the Pakistan army has a country. In Pakistan, people may not care who the Prime Minister is, but they do know and fear the Chief of Army Staff. After six years, the country has a new army chief, Asim Munir Shah.
On Thursday, President Arif Alvi formally approved Prime Minister Shehbaz Sharif's nominations for both next army chief and Chairman Joint Chiefs of Staff Committee (CJCSC). Lt Gen Asim Munir was named as chief of army staff and Lt Gen Sahir Shamshad Mirza was named chairman of the Joint Chiefs of Staff Committee.
For the last year the political instability within Pakistan has centered around the desire of various political entities to ensure that they choose the next army chief. Former Prime Minister Imran Khan's desire to stay in power was to ensure that his favorite Lt Gen Faiz Hameed became the next army chief.
Outgoing COAS General Qamar Javed Bajwa was originally supposed to retire in 2019. However, his tenure was extended for three years by then-prime minister Imran Khan in Aug 2019, just three months before he was set to retire.
Despite intense speculation about him seeking another extension, Bajwa had indicated several months ago that he planned to retire this year. His retirement plan was later confirmed by the Inter-Services Public Relations (ISPR) on at least a couple of occasions and the general had himself in the last few months twice made it clear that he had no intentions to carry on — once during his visit to the United States and then again, while speaking at the National Security Workshop at National Defence University.
The coalition government led by PML-N and PPP wanted to ensure that they chose the right person as army chief and former Prime Minister Nawaz Sharif too wanted to have the right to decide who occupied that position.
The incoming army chief Lt Gen Asim Munir was promoted to the rank of a three-star general in September 2018, but he took charge two months later. Lt Gen Munir entered the service via the Officers Training School programme in Mangla and was commissioned into the Frontier Force Regiment. He has been a close aide of Gen Bajwa ever since he commanded troops in the Force Command Northern Areas as a brigadier under the outgoing army chief, who was then Commander X Corps.
Lt Gen Munir was later appointed Military Intelligence director general in early 2017, and in October next year was made the Inter-Services Intelligence chief. However, his stint was the shortest ever, as he was replaced by Lt Gen Faiz Hamid within eight months, on the insistence of then-PM Imran Khan because apparently the ISI chief was blunt to Imran Khan about the nefarious activities of Khan's family and friends. This is one key reason why Imran and his advisors have been concerned about Munir Shah becoming Army chief.
Lt Gen Munir was then posted as Gujranwala Corps commander, a position he held for two years, before being moved to the General Headquarters as the quartermaster general.