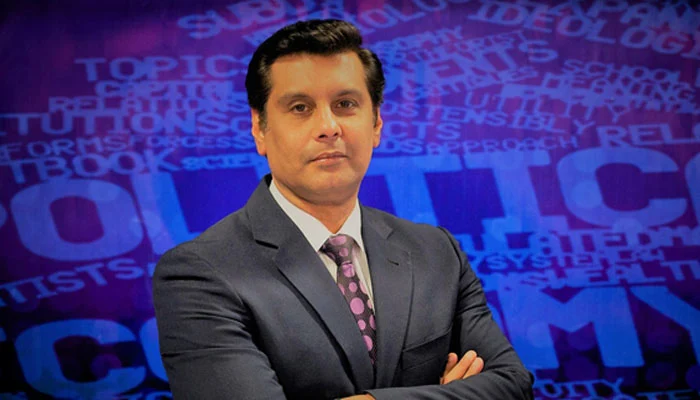 This story is written by Taha Siddiqui and has been published here courtesy South Asia Press
The brutal assassination of Arshad Sharif, a Pakistani journalist in exile, at the hands of the Kenyan police has raised some serious questions about the killing, especially since he was on the run from Pakistan after receiving threats from the Pakistani military, and Pakistan's former human rights minister Shireen Mazari had alluded to the media that powerful institutions (read Pakistan Army) had put out head money and wanted him dead. There are several questions that we must ask, and at South Asia Press, we thought of compiling those queries as below:
Who is Khurram Ahmed – the person driving the vehicle Arshad Sharif was in? As per Kenyan police, Khurram Ahmed claimed to be the brother of Arshad Sharif, which is not true. In fact, he is the brother of Waqar Ahmed, who runs a shooting range in the area. The business claims to be the major site for shooting practice by Kenyan security officials. Following the fatal shooting that killed Sharif, Ahmed has completely disappeared from the scene, and has not given any statements to the press, raising speculations of his linkages to the Kenyan police.
The Kenyan police says that they were looking for a vehicle that had been stolen with a child inside it. Would the police fire at a vehicle knowing there are children inside it? Also, as per local media, the police did not allow journalists to visit the site of the incident and have not clarified how they sprayed bullets on the vehicle and yet did not even touch the driver who escaped unharmed and only got Arshad Sharif, the passenger, who had bullet lodged into his head from behind, and it exited from the front. Was there any autopsy done to determine the distance from where the bullet was fired from? Why does the fatal shot that killed Arshad Sharif sound like he was executed rather than a victim of a bullet that was not aimed for him but for stopping the car?
Who lured Arshad Sharif to come to Kenya, a country known for its lawlessness and extra judicial killings by the police? Sharif had escaped to Dubai via Peshawar some months ago after receiving threats. But in Dubai, he was being harassed and told he will be deported back to Pakistan where he was also facing a case of sedition for maligning the Pakistani military in a TV show. He reportedly had applied for a visa to the United States but was rejected. He also wanted to go the UK but it is unclear if he was able to. In such circumstances, was he forced to make a decision to go to Kenya to so-called friends who had other plans for him?
Who had paid head money for killing Arshad Sharif when he was in Pakistan and why did they want to kill him? As claimed by former Pakistani minister for Human Rights Shireen Mazari, the head money was paid to a terror group. It is a well-known fact that Pakistani terror groups have global connections. Is there some linkage between those who were paid in Pakistan and those who orchestrated his killing in Kenya?
Former military dictator General Pervez Musharraf has said that Pakistan should go after its dissidents abroad in a television interview a few years ago. He laughingly told the journalist interviewing him that around the world, dissidents in exile are killed by the state, and Pakistan should follow their steps. The mysterious deaths of activist Karima Baloch in Canada and journalist Sajid Husain in Sweden in the year 2020 also raise questions about Pakistan's involvement in killing its dissidents abroad. But most importantly, the case of Waqas Goraya, whose Pakistani origin would-be assassin was arrested by British police last year and convicted by the UK courts this year is a clear indication that the Pakistani state is involved in killing or attempting to kill Pakistani dissidents abroad.
As Pakistani government sets up a judicial commission to probe the killing of Arshad Sharif, it is most important that any investigations must look into the context and history of such assassinations, threats and attacks against Pakistani dissidents in exile.