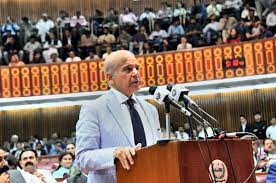 Pakistan's economic crisis continues with the rupee in free fall and inconclusive talks between the government of Pakistan and the International Monetary Fund (IMF). On Thursday, May 26, the US dollar was trading at PKR 202.40.
According to an investigative report in Dawn, "The persistent decline in the rupee's value since May 10 has been largely attributed to the country's rising import bill, widening current account deficit and depleting foreign exchange reserves. Since the PML-N-led coalition government took over on April 11, when the dollar was valued at Rs182.30, the greenback has risen by Rs20.1, or 11per cent.
Talks in Doha were held between the government of Pakistan and the IMF. While Pakistani authorities claim they were "highly constructive discussions" the IMF continues to insist that Pakistan needs to undertake "concrete policy actions, including removing fuel and energy subsidies and the FY2023 budget, to achieve program objectives".
Pakistan is currently in its 22 IMF loan since 1958. After years of giving Pakistan a pass, the IMF has been reluctant to do so during this loan cycle.
This indecision with respect to the IMF loan has put increasing pressure on the Pakistani economy with fears being expressed of default.
As an editorial in Dawn noted "the most important factor behind the erosion of investor sentiment was the failure of the new coalition government to come up with a credible plan to take politically tough decisions to fix the economy."