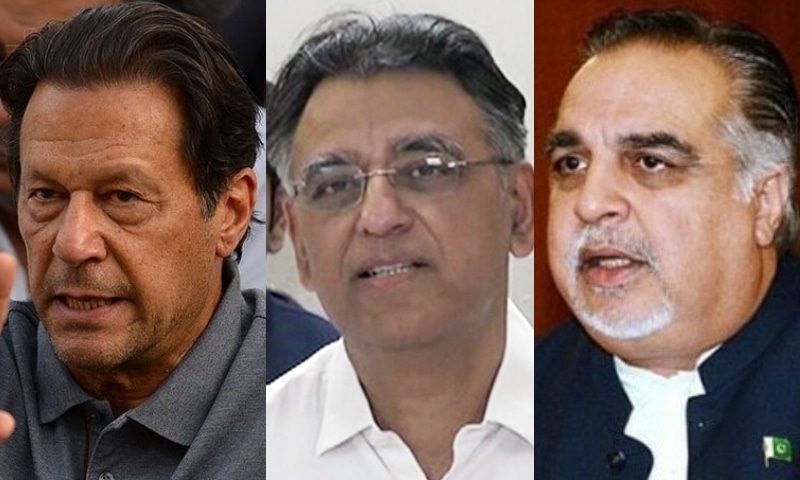 Pakistan appears to be heading towards political confrontation with the recent PTI march on the federal capital. Crackdowns on the opposition leaders and the sealing of the capital have created a highly volatile situation.
Earlier this week Imran Khan called upon his supporters to storm the capital. Even though he didn't succeed in his objective, he forced the government to do exactly what he wanted – ban his march.
According to author and journalist, Zahid Hussain, what Imran Khan wants is for "the security establishment to be on his side rather than stay neutral in the political power struggle. The campaign against the military leadership by PTI supporters seems to be a part of the effort to bring the institution under pressure. It's an extremely dangerous game that could have serious implications for the unity of the institution."
Even though "Pakistani politics has been on a roller coaster forever. But what's happening now on the country's political stage is bizarre. Just a few months ago, before his ouster from office, Imran Khan's popularity graph seemed to have plummeted to a new low. But within days of the vote of no-confidence move, the situation changed dramatically. The party rose like a phoenix from the ashes. Khan's narrative of a 'foreign conspiracy', however false, hit a chord with large sections of the population that held deep-rooted anti-American sentiments. His demagoguery weaponised nationalist emotions.
The tide, Hussain notes, "seems to have turned in the PTI's favour, with the political situation getting messier. With the de-seating of PTI defectors in Punjab, the fate of the newly installed PML-N chief minister hangs in the balance. Effectively, there is no government in the country's most powerful province. The situation is not very different at the centre, where a weak coalition government is unable to take the hard decisions required to prevent the economy's free fall. The government has decided against holding early elections and to complete the term of the National Assembly. But the situation is dicey, with growing political instability and an economy in dire straits.
Finally, six weeks after the installation of the new government "nothing has been done to stop the financial hemorrhaging caused by subsidies. While the talks with the IMF are on, the finance minister has reiterated that the government would not remove the subsides on petroleum prices. The latest development has increased political uncertainty and is bound to have an adverse effect on negotiations with the Fund and diminish the possibility of getting a bailout from friendly countries."
Hussain concludes by noting "It appears that the country may be moving towards a new hybrid arrangement with a weak administration seeking the military's support in propping it up. This situation has raised the possibility of the military getting mired more deeply in the political power game."