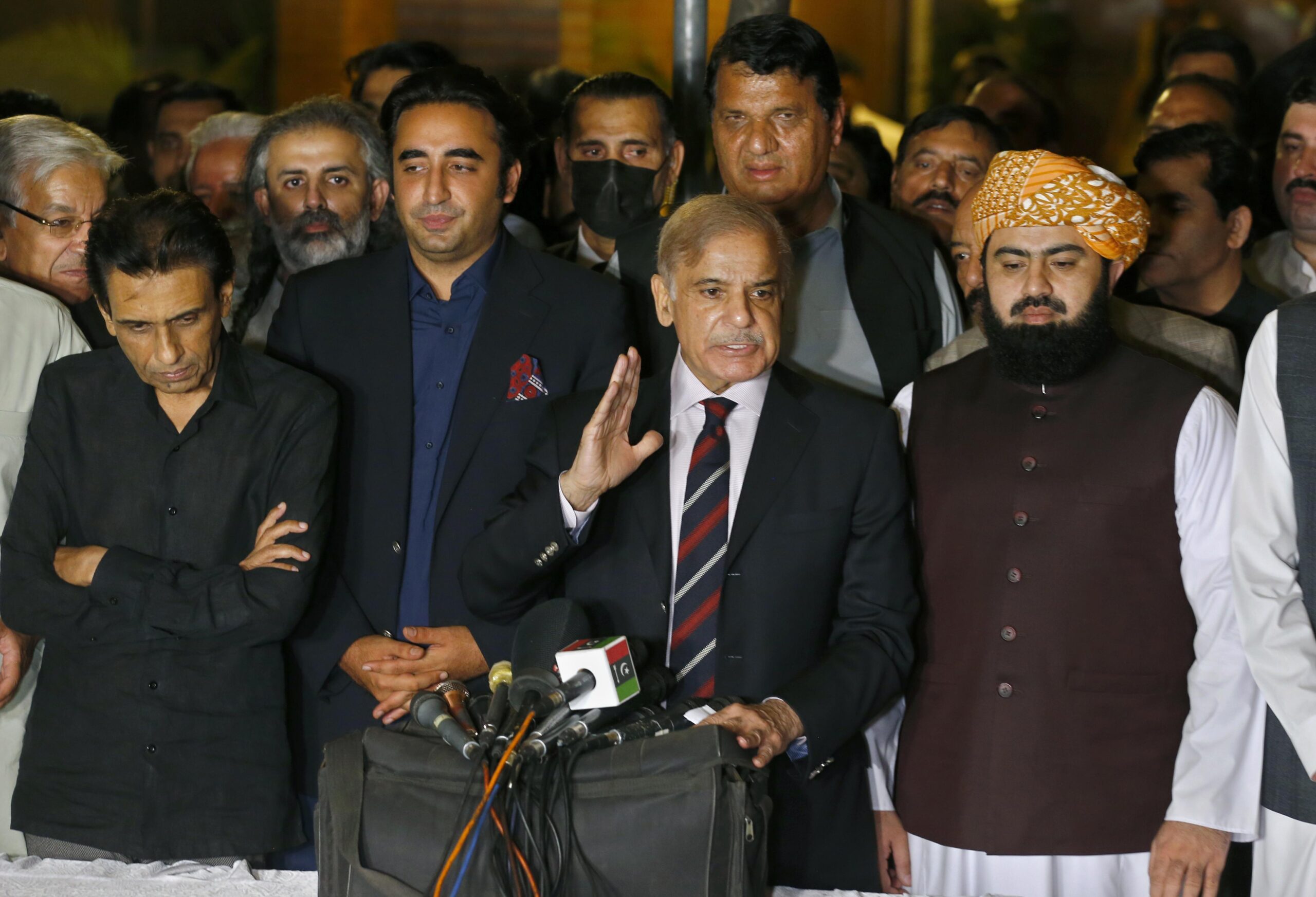 On April 11, Mian Muhammad Shahbaz Sharif took over as Pakistan's 23 Prime Minister, but he has a tough task ahead of him, both on the domestic and foreign policy fronts. And former Prime Minister Imran Khan continued peddling of conspiracy theories will only increase the pressure on the new Premier.
According to analyst, Mohammad Taqi, "Shehbaz Sharif will be sitting atop a broad coalition consisting of former opposition parties and groups that had joined hands to oust the ex-PM Imran Khan. Sharif has assumed the high office not only at a crucial time and in a highly charged political atmosphere, also but in an unprecedented manner. His claim to fame mainly has been as a tireless, strict administrator. An early-rising teetotaller, Shehbaz Sharif had run a tight ship in Punjab, keeping bureaucracy and other public servants on their toes, often showing up for work and field visits at the crack of dawn.
As Taqi notes, "Sharif, a polyglot proficient in over half a dozen languages, including German and Turkish, showed that he is reasonably deft at the art of political deal-making. While the elder Sharif went after the army brass all guns blazing over its disastrous hybrid regime project, the younger brother advocated for rapprochement. He worked his brother and other leaders in the opposition alliance called the Pakistan Democratic Movement (PDM) such as the wily cleric-politician Maulana Fazlur Rehman of the Jamiat-e-Ulama-e-Islam (JUI), to let him have a go at it.
The first challenge is on the economic front, "The new dispensation would not be able to pass on the hot potato of tough fiscal decisions to a caretaker setup. With the country's foreign exchange reserves dwindling down precariously to a few weeks' worth, the unenviable task of renegotiating with the IMF – which had put its funding on hold, citing political turmoil – would have to be a priority for Shehbaz Sharif and his financial team.
Secondly, "The coalition partners are a disparate bunch that came together to oust Imran Khan but otherwise have competing political agenda and diverse constituencies. Some of them like the PMLN, the JUI and some smaller parties could potentially forge electoral alliances in the future polls. But the PPP and the PMLN are historical adversaries that are unlikely to ever have an electoral adjustment with each other. While the PPP would work with the PMLN to reform the election laws and perhaps to bring to book those who violated the constitution and hounded the opposition in the garb of accountability, it would not want to take blame for any further economic hardship that might come the common man's way.
Next, "Imran Khan's strategy is fairly straightforward: discredit and boycott the parliament, mobilise the street by painting himself as a political martyr who succumbed to a foreign intrigue carried out by domestic collaborators. In the weeks leading up to his fall, Imran Khan had been peddling a fantastic conspiracy story that a US official had threatened regime change in Pakistan and coopted the entire opposition to carry it out!
Finally, "It was great to hear PM Shehbaz Sharif declare in his maiden address to the NA that no one is a traitor, and no one was traitor. He has also reached out to politicians across the political spectrum and from all ethno-national entities of the federation. It would be good to see these diverse voices represented not only in the new cabinet but also becoming part of the national discourse to heal and repair the damage inflicted by the downright malevolence of the last several years."
13 total views, 1 views today