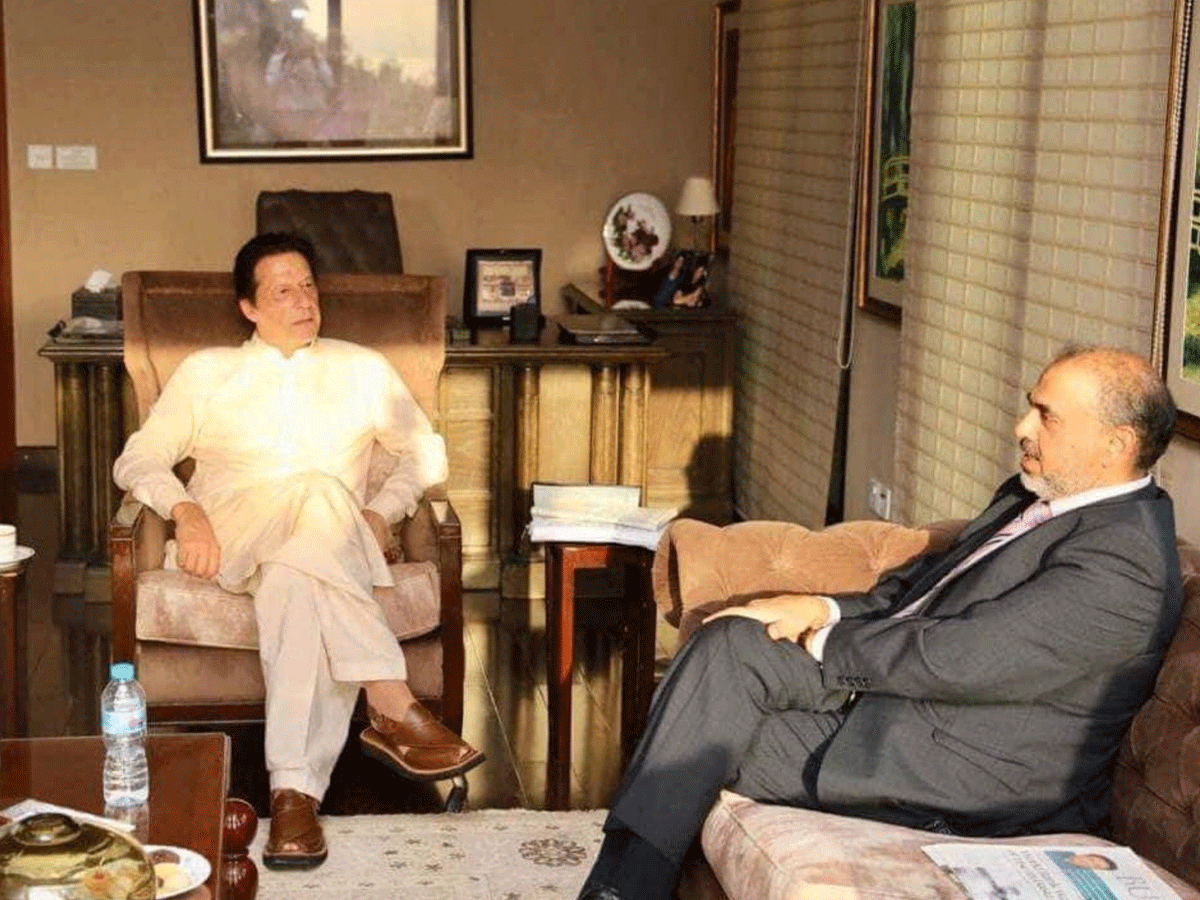 At a time when Pakistan is trying to internationalize the Kashmir issue once again, a man who has been a longtime supporter of both the Pakistani establishment and Prime Minister Imran Khan has been accused of rape against minor children.
In November 2020, a conduct committee of the House of Commons asked for his expulsion. According to the report "Ahmed, along with others, had sexually exploited vulnerable women in the Kashmiri community and a group of these women launched a protest campaign against them."
This was the first recommendation ever for expulsion of a peer from the House of Lords but Ahmed resigned before being expelled.
Lord Nazir Ahmed, a British Labor party peer, was recently found guilty of sexual offences against two children in the 1970s. Lord Ahmed was charged along with his two older brothers, Mohammed Farouq, 71, and Mohammed Tariq, 65, but both were deemed unfit to stand trial.
As per a BBC report, "During trial, prosecutor Tom Little QC told the court Lord Ahmed had attempted to rape the girl in the early 1970s, when the defendant was aged 16 or 17 but she was much younger. The attack on the boy, who was aged under 11 at the time, also happened during the same period. Mr Little said Lord Ahmed claimed the allegations were a "malicious fiction" but a phone recording of a 2016 conversation between the two victims showed they were not "made-up or concocted"."
Ahmed, whose family originates from Mirpur in Kashmir, has been a strong supporter of the Kashmir cause, and repeatedly spoken out against human rights abuses inside India, especially Indian administered Kashmir. Ahmed has often tweeted direct threats against Indian prime ministers.
However, he has never spoken out against any human rights abuses inside Pakistan, including Azad Kashmir or Gilgit Baltistan, or stood up for the rights of any Pakistani minorities, ethnic or religious.
Pakistan's support of the Kashmir cause is hindered not helped when we use the support of people like Lord Nazir Ahmed.