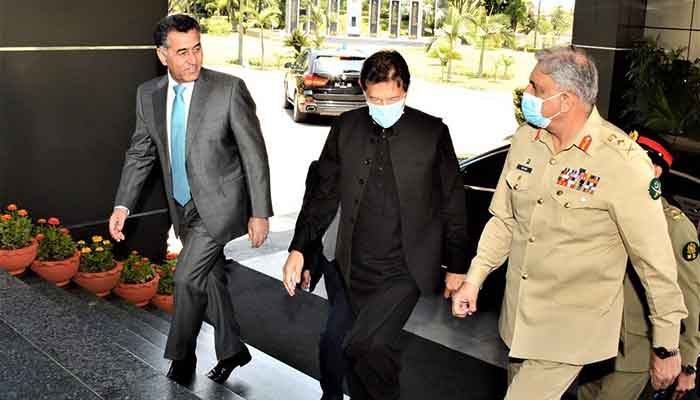 After a week of back and forth between Prime Minister Imran Khan and COAS General Qamar Bajwa over the appointment of the new DG ISI, it appears that things have calmed down. However, is the damage to the hybrid regime temporary or long-term?
The opposition parties appear to have sensed they have an opportunity worth exploiting. The PDM leadership announced it was launching a public protest campaign starting with rallies and jalsas aimed at tapping into the discontent triggered by inflation.
The PDM held a well-attended rally in Faisalabad that featured speeches by both Maryam Nawaz Sharif and Maulana Fazlur Rehman. This was followed by a jalsa by the PPP in which Bilawal Bhutto-Zardari upped the ante.
As an editorial in Dawn pointed out, "The opposition parties believe that the perfect storm created by the combination of a perceived rupture between Prime Minister Imran Khan and the establishment, combined with the effects of back-breaking inflation can produce the momentum needed to send the PTI government home and reshuffle the political cards of the present set-up."
While the opposition parties "have an opening to exploit" they also "are afflicted by their own internal divisions and struggles which may dilute the impact that they would want to have on the political situation evolving in the wake of these new emerging fault lines." Further, the PTI government "struggles to retain its footing on a slippery political surface. It is a challenge that will not get easier."