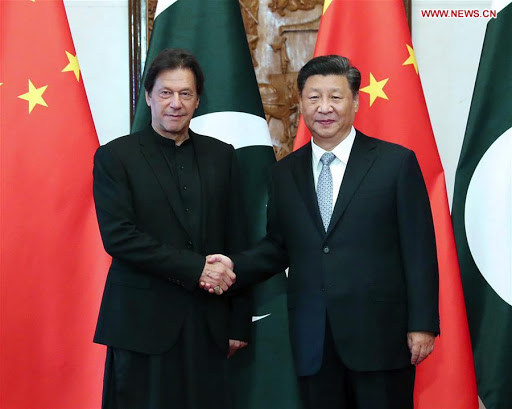 The Pakistani Establishment has perennially sought a superpower ally who will always be ready to bail out Pakistan, economically, diplomatically, and militarily. For years the hope was that the U.S. would be that ally, for some decades now the hope is that China will do that. However, it looks like Pakistani s facing a reality check.
For some time now, Pakistan has been banking on infrastructure projects to create jobs and boos productivity. In early May, Finance Minister Shaukat Tarin spoke about how the government had earmarked PKR 900 billion ($6 billion) for development expenditure in the year beginning July.
Almost all of Pakistan's infrastructure spending has been tied to the China-Pakistan Economic Corridor (CPEC). Of this a critical $6 billion project is the Mainline-I (ML-I) railway track — the single largest project under CPEC. In recent weeks, however, China "has shown reluctance to approve $6 billion loan for the project. "Beijing conveyed its concerns during a meeting held on March 30 to discuss financing modalities of the project," the officials added."
The construction of ML-1 project "in three phases had been approved by the Executive Committee of National Economic Council (Ecnec) in its meeting held in August last year. The actual cost of the project was $9bn initially, including equity amount of the government of Pakistan. But later, it was reduced gradually to $6.8bn. Moreover, the officials said China also termed the total project cost of $6.8 billion at the lower side, which Islamabad is now willing to increase further by 15% or $1 billion.
Chinese authorities "were wary of Pakistan's ability to service its debt. The concerns have now also been reflected in the meeting records. The Chinese side have sought clarification regarding the possibility of raising further debt by Pakistan during currency of the IMF program. The Pakistani side clarified that debt situation is being monitored and there is no restriction under the program to raise debt for viable projects. The Chinese sides also showed its reservations over restrictions imposed by Group 20 nations and the International Monetary Fund which, in Beijing's view, could undermine the ML-1 project, according to discussions that take took place in the last ML-I Financing Committee meeting held on March 30th."
As of now, there is a stalemate, and both sides "have agreed that a joint roadmap to push forward the ML-I project implementation that will entail confirming financial terms, launching bidding process and concluding the commercial contract, will be finalised."