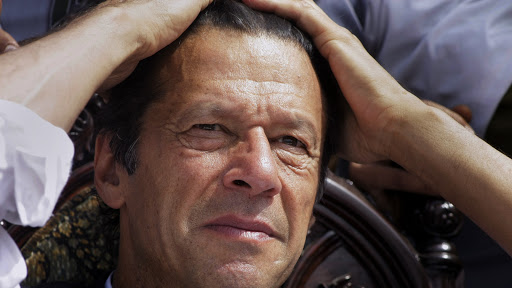 For decades, Imran Khan and his followers have argued that he was the Messiah that Pakistan needed: uncorrupted, clean, and someone who would never indulge in horse trading or rigging elections or falsifying ballots. How the mighty have fallen was witnessed during the by-elections for NA-75.
NA-75 (Daska) fell vacant after the demise of PML-N MNA Sahibazada Syed Iftikharul Hassan Shah. Nine candidates were in the race. The key candidates were PML-N's Nousheen Iftikhar Shah and PTI's Ali Asjad Malhi.
Elections in Pakistan have always been "highly charged affairs" but as Abbas Nasir, former Editor of Dawn noted, "rarely has the Election Commission of Pakistan (ECP) issued the kind of damning statement it did while withholding the result. The ECP further stated that "it got very little response and assistance from the administration in tracking some 20 presiding officers who allegedly went missing overnight. It also said the integrity of the results they presented is questionable."
As Nasir notes, "it is mind-boggling how it chose to squander that for one extra National Assembly seat. Yes, just one more seat. For a political party and government, which has spent the better part of two weeks arguing in the Supreme Court that the sanctity of the ballot and the integrity of the process was above everything else; and that 'corrupt practices' should not be condoned in the Senate elections, this was inexplicable."
What we witnessed was to say the least, was shocking. All of us watched "the endless videos made on smartphones with even the faces and identities in the public domain of some of those who chose, or were coerced, to try and steal an election." And what was despicable was that the head of the prime minister's Tiger Force had led the electoral campaign!
In the end, while the government declared victory, the ECP stood its ground asserting that it "suspected results of 20 polling stations had been falsified in the by-election for the NA-75 (Daska) constituency." According to unofficial results, the PML-N retained the seat.