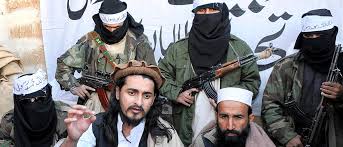 For the last few years, every Pakistani government has claimed that they are doing more to combat terrorism. According to the 27th report by the United Nations monitoring team that tracks terrorist groups, while Pakistan has acted against some elements, the government has not done much to tackle the threat from the Tehreek-i-Taliban Pakistan (TTP).
According to the report, dated February 3, there has been a "reunification of splinter groups [of TTP]. Five entities pledged alliance to [the] TTP in July and August [2020], including the Shehryar Mehsud group, Jamaatul Ahrar (JuA), Hizbul Ahrar, the Amjad Farooqi group and the Usman Saifullah group [formerly known as Lashkar-e- Jhangvi]." The report "cautioned that the aforementioned reunification "enhanced the threat of terrorism" to not only Pakistan but the entire region since it has "increased the strength of [the] TTP and resulted in a sharp increase in attacks. TTP was responsible for more than 100 cross-border attacks between July and October 2020."
Instead of offering to do more on these groups, Pakistan's official response was to blame India and Afghanistan for sponsoring terrorist groups and providing safe havens.