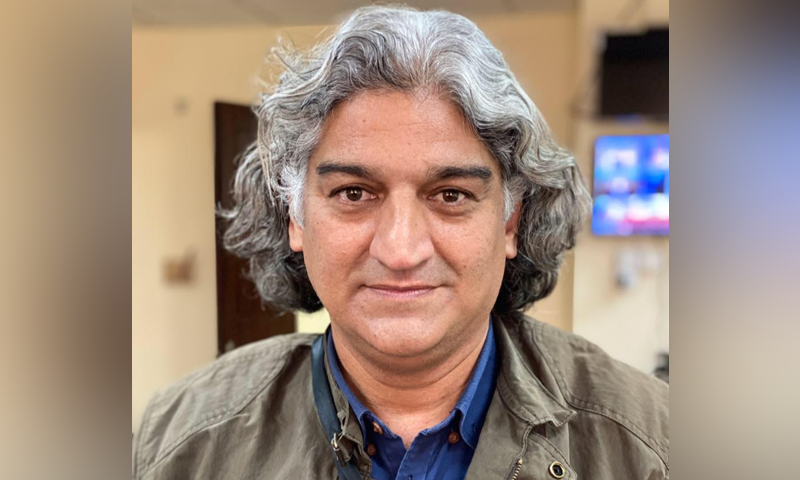 On Tuesday July 21, veteran journalist Matiullah Jan was abducted from the federal capital Islamabad's Sector G-6. According to Jan's wife, "his car was found parked outside a school in Sector G-6 of the capital with one of his mobile phones inside the vehicle." Mr Jan was released 12 hours later after international condemnation.
Jan, a freelancer who has worked for numerous local and foreign media outlets, was due to appear in the Supreme Court this week after it took suo motu notice of an alleged contemptuous tweet by the journalist.
Security footage released by the school outside which Jan was abducted "showed several men force Jan into a sedan outside the main gate. The footage showed Jan toss a mobile phone over the school fence, only for a school security guard to hand it back to a man in uniform."
The Human Rights Commission of Pakistan (HRCP) joined Pakistan Federal Union of Journalists (PFUJ)'s in demanding that the federal government "take immediate measures for the safe release of senior journalist Matiullah Jan, who was abducted today outside the college in Islamabad where his wife teaches. We are deeply concerned at increasing attempts to control the media, suppress independent voices, and curb political dissent, thereby creating an environment of constant fear. Matiullah Jan has stood courageously by the people of Pakistan striving to realise their constitutional and fundamental rights. It is the responsibility of the government to provide safety and security to every citizen, irrespective of his or her religious or political beliefs. Mr Jan's abduction is an act of cowardice and warrants immediate redressal."
The SAATH Forum (South Asians Against Terrorism and For Human Rights), an association of progressive Pakistani dissidents, issued a statement condemning Jan's abduction and endorsing the Pakistan Federal Union of Journalists (PFUJ)'s and the change.org petition that demanded the Federal Government take immediate measures for the safe release of Matiullah Jan.
"We at SAATH forum are deeply concerned at increasing attempts to silence the media and suppress independent voices by such abductions. Matiullah Jan has an exemplary journalistic career and he always stood against the powerful people. He is an effective voice on missing persons and enforced disappearances in Balochistan, Sindh and Pashtun areas. In past, Matiullah Jan was attacked by unknown assailants in Islamabad when he was driving his children back home. He thankfully survived that attack. He is also one of the six journalists who faced investigation by a Pakistani intelligence agency just because they posted photo of their murdered Saudi exiled journalist Jamal Khashoggi."