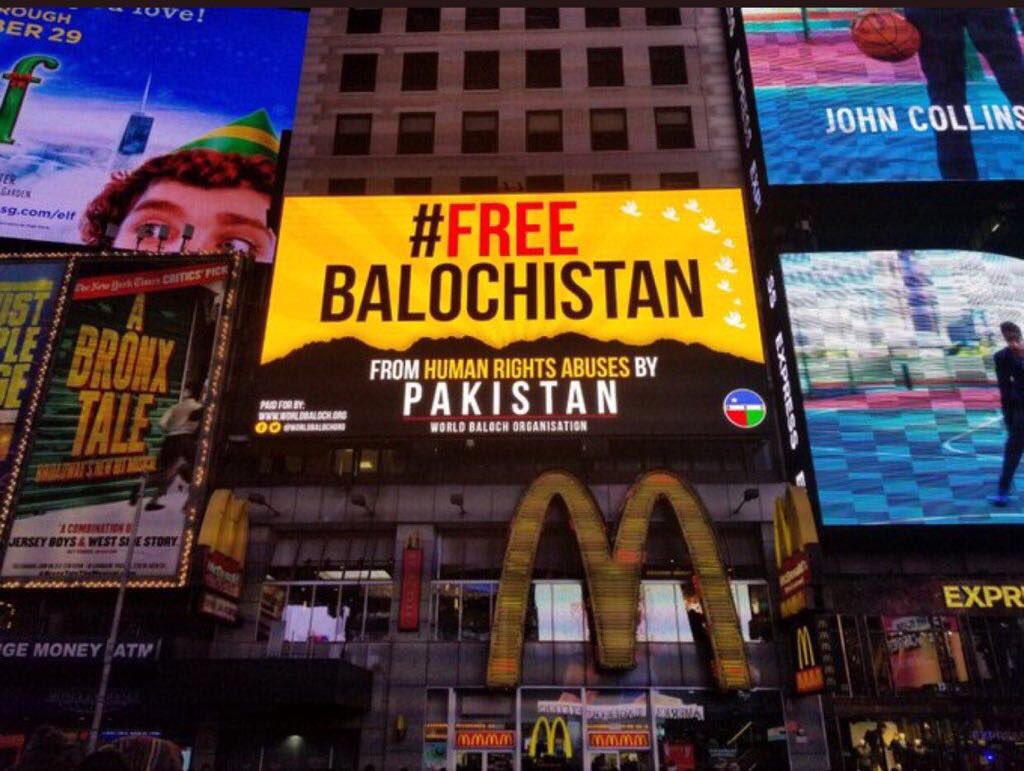 The growing human rights abuse in Baluchistan is finally getting international attention.
In end November 2017, the Human Rights Commission of Pakistan (HRCP) had slammed the recent spate of enforced disappearances involving Baloch students and activists in Karachi. HRCP demanded that these student activists and human rights defenders be accorded due process if they are suspected of any crime, or be immediately released by the security forces that have detained them.
According to a Human Rights Watch report titled "We Can Torture, Kill, or Keep You for Years" Balochistan has suffered from "the practice of enforced disappearances, in which the authorities or their agents take people into custody and then deny all responsibility or knowledge of their fate or whereabouts."
As of 2016, according to Human Rights Commission of Pakistan, over 1,000 bodies of political activists have been found in Balochistan. According to the Voice of Missing Baloch the number of missing is over 19000.
The US Department of State Human Rights Reports for 2015 and 2016 both have spoken of "politically motivated killings of Baloch nationalists in Balochistan" and "There were kidnappings and forced disappearances of persons from various backgrounds in nearly all areas of the country. Some police and security forces reportedly held prisoners incommunicado and refused to disclose their location."
In the last few months, flyers and advertisements asking for a 'Free Balochistan' were displayed in taxi cabs in Geneva and London. On each of those occasions the Government of Pakistan threatened to break off ties if the country in question  – Switzerland and United Kingdom – did not take immediate action and remove those posters. There were also street protests across Pakistan led primarily by Islamist parties and groups.
When this billboard went up in the heart of New York city on December 27, at Times Square, many Pakistanis had this to say:
#FreeBalochistan banner now goes up on Times Square, New York. Let the 'nationwide' protests begin! pic.twitter.com/eCSmByUrIc

— Naila Inayat नायला इनायत (@nailainayat) December 27, 2017
At Times Square, NYC, a place that is visited by approximately a million people a day in this season. pic.twitter.com/cUpnEBeY7t

— Rafi (@Rafi_AAA) December 27, 2017
When questioned by many on social media – especially Twitter – about the authenticity of the poster, Bhawal Mengal, Baloch human rights activist and member of World Baloch organization had this to say
It's as real as our peoples' sufferings. pic.twitter.com/RxAKgpmRDz

— Bhawal Mengal (@BhawalMengal) December 27, 2017
Perhaps, Pakistani authorities should try and end the atrocities and abuses in Balochistan rather than focus on just protesting publicly about these abuses.
17 total views, 1 views today