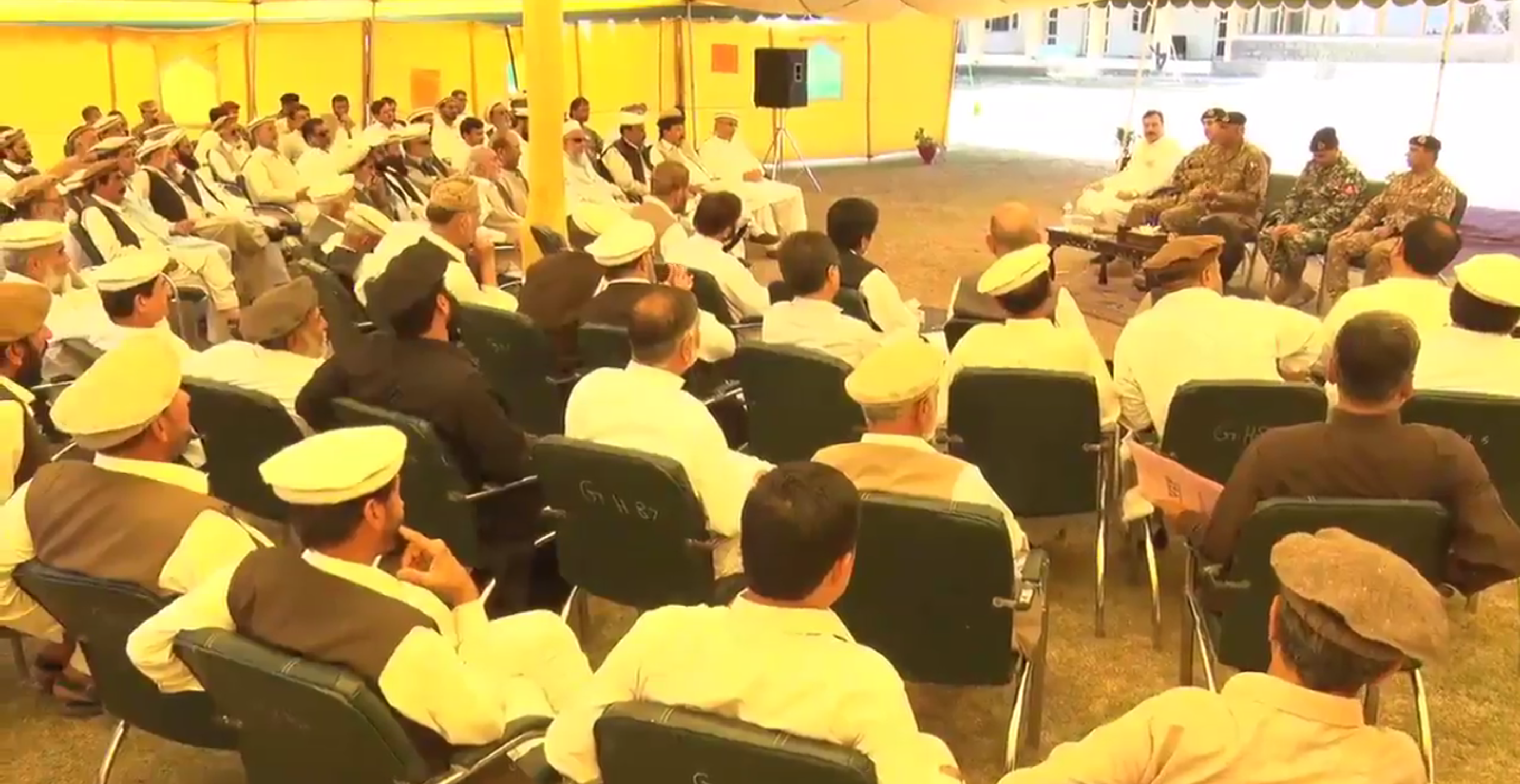 After days of their cries being ignored by military, media, and government, COAS Bajwa finally arrived in Parachinar. It is a scene you do not expect to see. Citizens negotiating with their own Army to receive protection. Protection not only from the jihadi militants who have been terrorizing them and killing them by the hundreds, but protection from the very security forces who were supposed to be defending them. After days of protests gone unheeded, Army was finally forced to sit down and listen to demands of the citizens and now Gen Bajwa has removed FC Commandant Malik Umer and ordered an inquiry into the murders of innocent civilians by security forces.
This is not the only negotiation in the news, however, as the Raymond Davis fiasco has once again returned to the lime light following the publication of a 'tell all' book by the disgraced spy. According to the expose, it was actually ISI who orchestrated the release of the CIA agent after he gunned down two men in the streets, led by none other than DG ISI Shuja Pasha and a nameless ISI Colonel. Not only did Husain Haqqani not give the American agent a visa and then arrange for his escape, according to the absconded spy, "Haqqani was largely viewed as being pro-American, but in this instance he was not so accommodating".
Both of these situations challenge the very narratives that we are spoon fed through media and ISI's own psyop operations. Such conflicts could be easily avoided by replacing the failed strategy of 'perception management' through promoted narratives with actually taking the people into confidence and explaining the difficulties and reasoning behind decisions and living with the harsh realities of the world. For the time being, though, we are left trying to negotiate reality with ourselves.