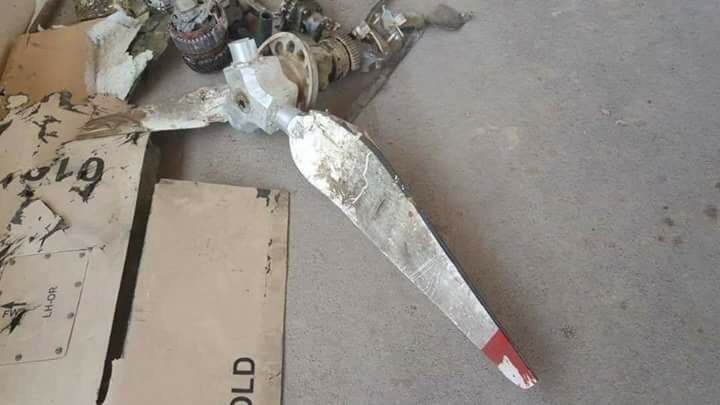 Just as quickly as the news spread that PAF had shot down an Iranian drone that violated Pakistani airspace, the predictable question began pouring in:
My Qs ag r: 1.Did NS govt give order or PAF acted immed in response to immed threat?2. Why PAF not downing US drones on Pak?@OfficialDGISPR https://t.co/u3tYsnWxy1

— Shireen Mazari (@ShireenMazari1) June 21, 2017
So if we can shoot down Iranian drones why can't we also shoot down US drones?

Asking for a friend

— omar r quraishi (@omar_quraishi) June 21, 2017
If this seems like the government is caught in cowardice or hypocrisy, it is wrong. There is an obvious answer, only no one wants to hear it.
PAF doesn't shoot down US drones because GHQ and ISI want them.
I know what you are going to say: COAS has termed the drone strikes as counterproductive. But let me give you some facts:
Ex-COAS Gen Kayani also termed the drone strikes as counterproductive in his public statements. In secret, though, Gen Kayani begged the Americans for more drone strikes.
Gen Musharraf also secretly gave the Americans permission to carry out drone strikes in Pakistan.
American drone strikes continued under Gen Raheel and now Gen Bajwa. Like their predecessors, each COAS gives some empty statement to Pakistani media about how these strikes are counterproductive but then does nothing. Why?
Like so much about our national security policy, what we are told is a mixture of lies, half-truths, and mixed messages. GHQ cannot take direct action against US drones for two reasons: One, the US drone strikes are killing anti-Pakistan militants from TTP. In other words, they are helping us. Two, the US drone strikes are killing pro-Pakistan militants in Pakistan that do not 'officially' exist. Admitting that they do exist would also be admitting that our agencies are either completely unaware or are lying to the world.
So why can we shoot down Iranian drones but not American drones? The answer is simple.
Because GHQ does not oppose American drone strikes. They're just too scared to tell you the truth.