Over the past year the world's attention has been drawn to the issue of 'fake news'. This has been mostly as a result of the dramatic US election, but as with many issues, in this case it is not a new phenomenon so much as it is a case of once again Americans are late to the party. In Pakistan, fake news is nothing new. Actually, it's our national addiction.
We have a long history of publishing fake news about military victories. The headlines from 1971 are now legendary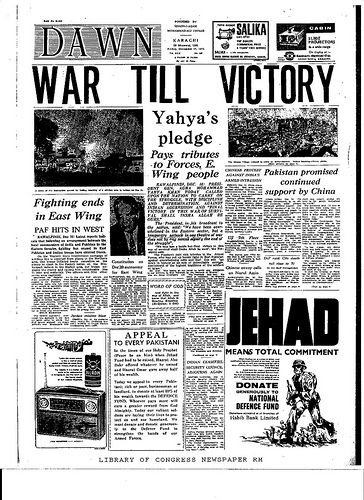 and every year we celebrate victory in a war we didn't really win. Over the past few years, our 'victory' over terrorists was reported every few months, only to be followed by another terrorist attack. Fake news websites declaring our intelligence agencies 'best in the world' appear and are reported every year, and who can forget Ahmed Quraishi actually writing a piece defending fake news!
But let's be fair. While security agencies and their shadowy supporters are most often pointed to for spreading fake news, they are by no means the only guilty party. In recent days we have seen a case where the government news agency reported that BBC was investigating its reporter for planting a fake story against the PM, only to have the BBC immediately deny their report.
پارک لین فلیٹس: بی بی سی اپنی خبر پر قائم https://t.co/2Te9WE2HBM

— BBC Urdu (@BBCNewaUrdu) January 20, 2017
This is a particularly fascinating case. Did the government really think they could get away with faking a story about BBC and that BBC would not respond? Aren't they humiliated? Not likely. Just like with every other case of fake news, the idea was most likely that the original report would be spread far and wide while the denial would be shared among those elites who already questioned the authenticity of APP's report. Both stories only strengthen the existing views of those who read them.
Even the opposition uses fake news. You have probably seen media reports about PPP chairman Asif Ali Zardari being 'invited' to attend Donald Trump's swearing in ceremonies.
A senior PPP leader told The Nation, that Zardari had been invited to Trump's inauguration and he would fly to the US to attend it.

"Bilawal has also been invited but he may not go due to party engagement. Zardari will not be in the US for long," he said.
This has been followed with social media posts of photos of Zardari along with Sherry Rehman and Rehman Malik attending various functions in Washington DC.
Former #President @AAliZardari meets American Senator John McCain along with @sherryrehman & @SenRehmanMalik in #Washington. @BBhuttoZardari pic.twitter.com/ANpWgn4TUp

— Faisal Karim Kundi (@fkkundi) January 18, 2017
The PPP leaders may be in Washington, but they went on their own, not by any invitation. According to a document from the US Department of State, "foreign delegations will not be invited to Washington for this occasion".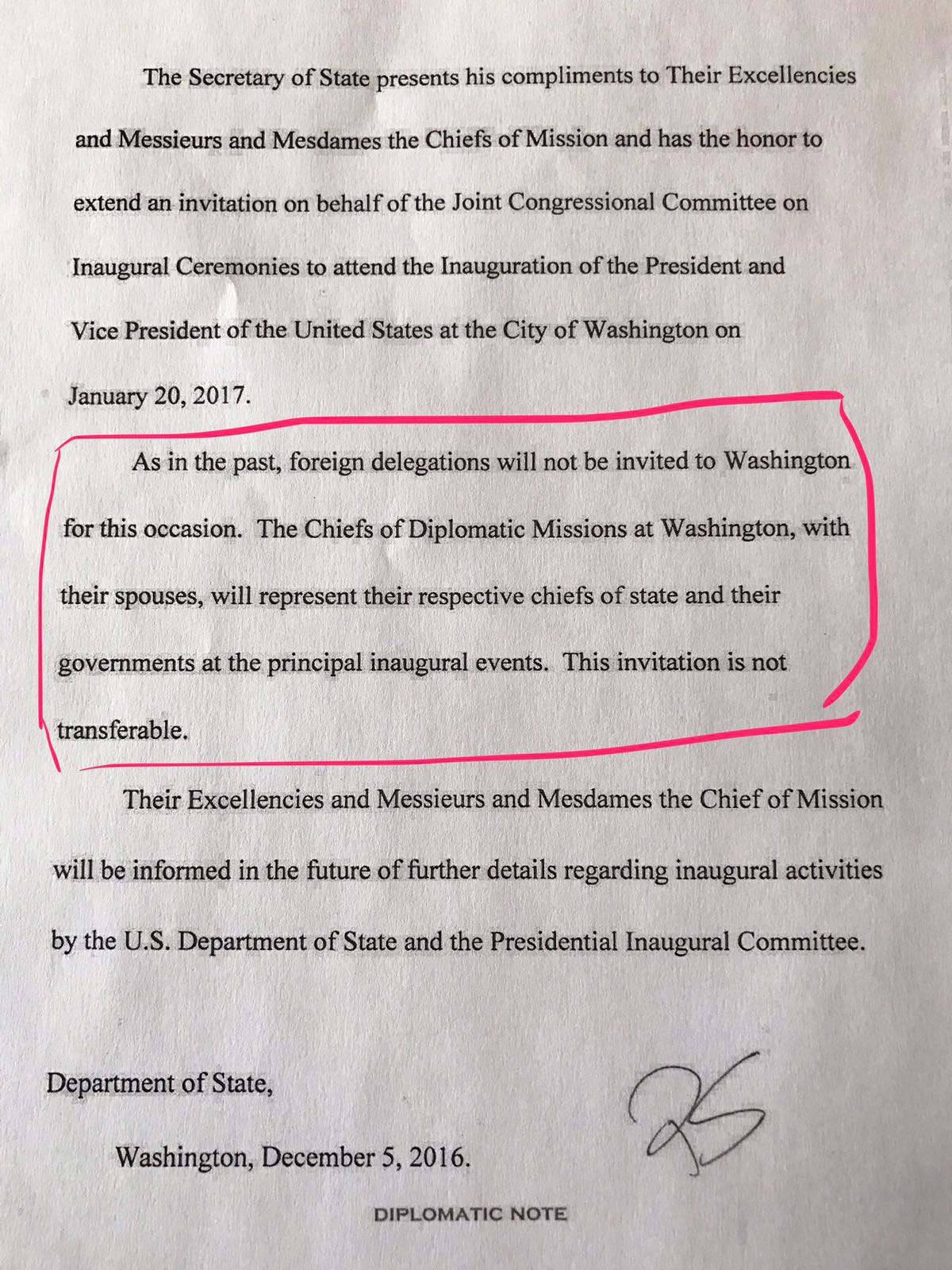 Once again the question must be asked why a senior PPP leader told the media that Zardari had been 'invited' when he clearly had not? The obvious answer is just like the government's decision to report a fake story about BBC. Even if opponents will read the correction and feel vindicated in their beliefs, supporters will read the fake story and feel pride and spread it to their friends.
So what is the harm in all this fake news if everyone is doing it? At a time when we have finally reached agreement that the need of the hour is national unity, our addiction to fake news is standing in the way of our success. If we cannot even agree on a set of facts, how can we ever agree on a solution?