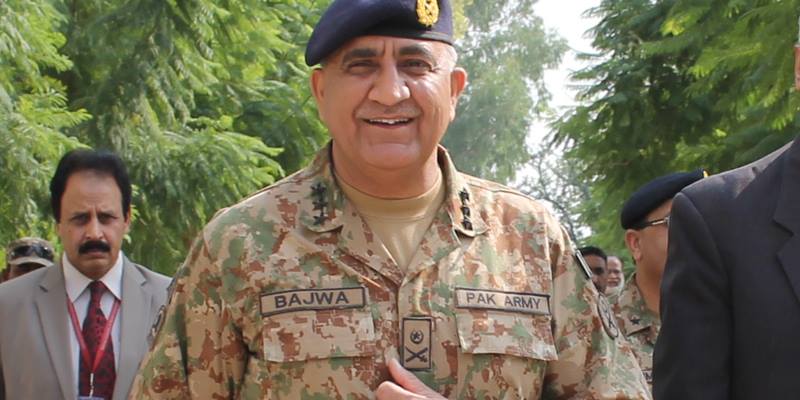 The wait is over, and Pakistan has a new Chief of Army Staff as Prime Minister Nawaz Sharif has appointed Lt Gen Qamar Javed Bajwa as the new COAS. The incoming Army chief faces a number of challenges, as were enumerated by Abbas Nasir in his excellent column for Dawn. These challenges include dealing with a belligerent Modi-Doval regime in India and continuing Army's successful operations against domestic terrorist groups like Lashkar-e-Jhangvi. There is another challenge that the Gen Bajwa will face, though.
Taking over as head of Army from Gen Raheel, Gen Bajwa inherits many successes. One of these successes, though, will actually be a challenge for him. It is the successful PR operation that has elevated Gen Raheel into almost super human status.
By attributing all of Army's successes to the genius of Gen Raheel, they have built a reputation that will be nearly impossible to live up to. More than ever before, the new COAS will always live under the shadow of his predecessor and will find himself compared to the one who has been made larger than life. If there is an uptick in violence, will it be blamed on the new COAS? Will the people say he is not as good as the previous Army chief? If relations with India continue to deteriorate, will Gen Bajwa be questioned about why tensions have grown worse under him than under Gen Raheel?
During previous transitions, incoming Army chiefs were seen as restoring hope and the possibility of improved relations. This can't happen for Gen Bajwa without tearing down the impossibly high expectations that were built around Gen Raheel. For Gen Bajwa, the greatest challenge will not be to overcome sectarian militant groups, Indian belligerence, and international pressures, but to overcome the reputation of his predecessor.