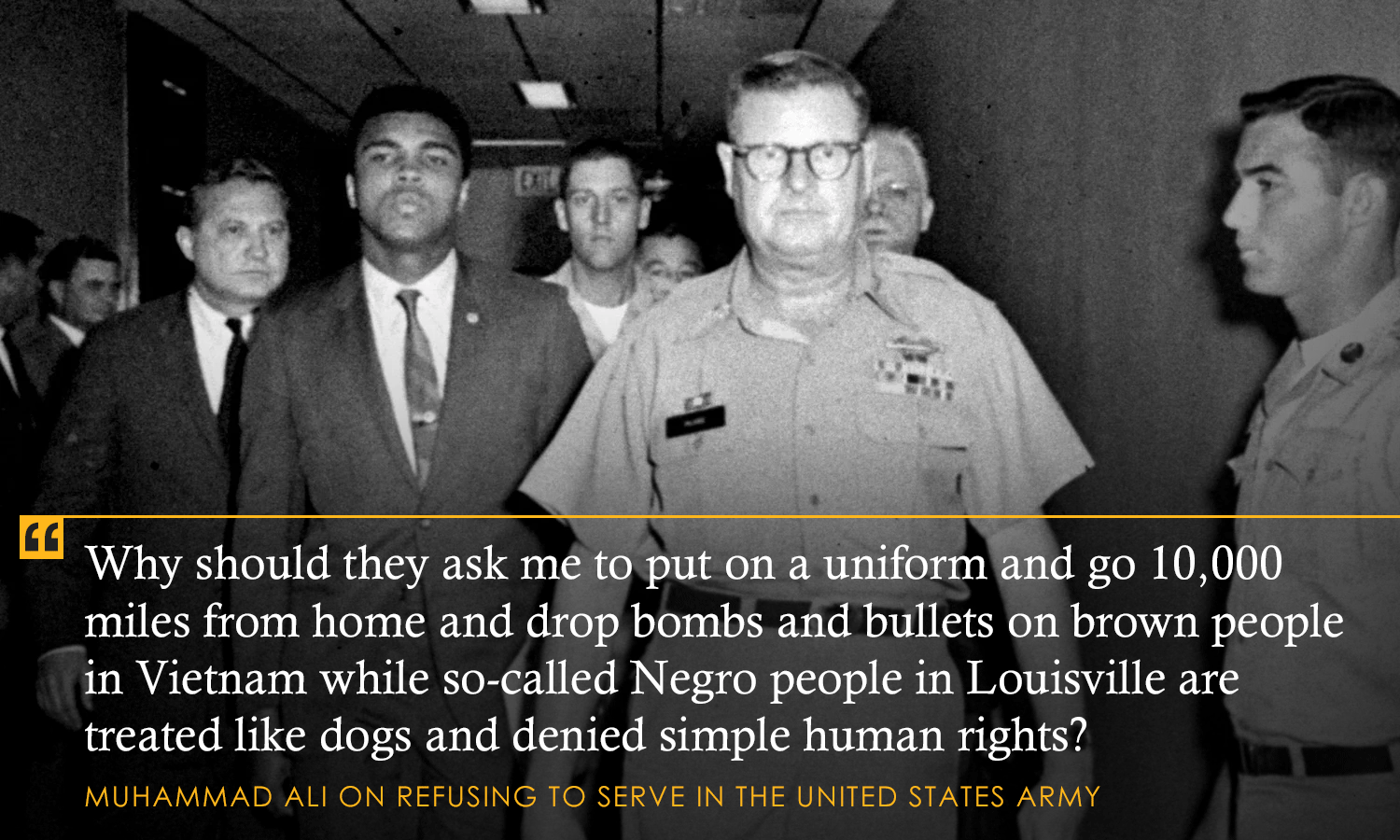 Muhammad Ali may have been the most famous boxer to ever live. He achieved legendary status not only as the greatest of his sport, but as a moral and political hero also. That he was a pious Muslim is not lost on the world either. When he was told that he was being given a star on the famous Hollywood Walk of Fame, he demanded that his be placed on the wall saying, 'I bear the name of our Beloved Prophet Mohammad (peace be upon him), and it is impossible that I allow people to trample over his name.' Such was the respect for Muhammad Ali that his request was immediately granted.
Ali was known and respected even by millions who have no interest in boxing due to his courageous political stances. He is well known to have openly criticised American imperialism and his refusing to fight in the failed US war in Vietnam. This is also why the American boxer is so beloved in Pakistan. However, I am wondering what would happen if Muhammad Ali was not American but Pakistani.
What if Muhammad Ali was not criticising US foreign policy but our own foreign policy? What if he was speaking out against our role in Afghanistan? What if he was speaking out about missing persons in Balochistan? What if he was criticising Pakistan Army, not the US Army? Would our love and respect for him as a hero still be the same?
Pakistan is full of Muhammad Ali's who risk going to jail or worse to stand up for what they believe in, but we do not give them the same respect. We say that we honour Muhammad Ali because he was willing to risk his fame and fortune for his principles. Here in Pakistan we have our own heroes who risk everything for justice, but think how they are treated? What made Muhammad Ali great was not because he stood up to America, but because he stood up to state power. If we agree that this is what made him a great man, we should not only honour America's Muhammad Ali, we should also honour our own.