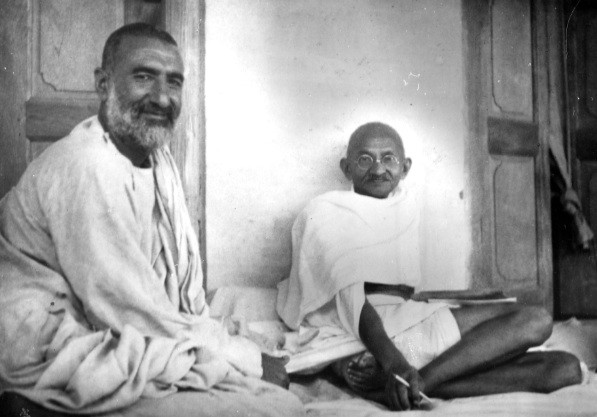 The message is loud and clear on Bacha Khan's death anniversary. Kabul and Peshawar bled on the same day when his followers were getting ready to commemorate the 28th death anniversary of non-violence preacher Bacha Khan, also known as the Frontier Gandhi. At the twilight of 15-year presence of US and NATO troops in Afghanistan, violence continues unabated on both sides of the Durand Line.
Taliban terrorists precisely timed it to target a University named after Bacha Khan, the anti-colonial leader who preached non-violence all his life. Born as Abdul Ghaffar Khan, he rose to eminence in British India with his philosophy of non-violence and his followers revered him as Bacha Khan, the king of hearts without a kingdom. Awami National Party (ANP) named a University after him in his hometown of Charsadda in 2012. Like most other seats of higher learning established by ANP in Khyber Pukhtunkhwa, Bacha Khan University was a prime target for the terrorists. As usual the slain were declared as "heroes", "brave" and "resilient", though they went there to impart and receive education. The blood-soaked scene was heart-wrenching and was the second major attack after the Army Public School (APS) massacre of December 2014 which claimed the lives of 145 innocent school children.
In a video statement, Taliban leader Umar Mansour has vowed to continue attacks on all educational institutes "which come from Britain and America". Taliban wanted to demonstrate that violence is the only way they will achieve their objectives, nullifying the wishes of those leaders who have always advocated negotiating with them and offering them olive branches. Dozens were killed and injured in this incident by four Taliban terrorists who were later gunned down by security forces. The victims included Syed Hamid Hussain, a professor of chemistry who had a doctorate degree from U.K. He fought bravely with his licensed pistol and saved the lives of many students.
Taliban also wanted to give the message that they are as powerful and resilient as they have ever been. Operation Zarbe Azb has merely dislocated them and pushed them into Afghanistan where they are busy in their winter offensive against the fragile national unity government in Kabul. Pakistan has two very long borders; one each with India and Afghanistan and both of them are now heavily guarded by the Army. If these attacks are orchestrated from foreign soils, then terrorists are operating freely across these borders, and the Army has failed in its mission. The Pakistan government's tall claims of "breaking the terrorists' backbone" has once again fallen flat.
Pakistan's counter terrorism strategy, formulated after the APS attack, has contributed little to the slight decrease in violence in 2015 while it has everything to do with internal Taliban rifts and splintering after the news of the death of its supreme leader Mullah Omar. The Pakistani State's violent reaction after the 2014 school massacre has achieved little so far. Under the National Action Plan (NAP), Pakistan reinstated the death penalty and it failed to achieve its perceived objective of deterring the terrorists. You cannot deter a suicide bomber with death penalty; it is not only counter-intuitive, but counter-productive as well. In fact, it acted as a recruitment tool for the terrorists who used it effectively to stir anti-state sentiments.
The Bacha Khan University attack has led to an increase in the anti-India sentiment as Pakistani media quickly turned the general population's attention towards a RAW involvement in the attacks, of course without any evidence. As it has turned out in the past, all major attacks inside Pakistan were carried out by Pakistani citizens who were all killed on the spot.  If the fragile peace overtures between India and Pakistan were shaken by the Pathankot attack, the Bacha Khan University attack has collapsed the negotiation structure altogether. The Pathankot attack was carried out Jaishe Muhammad, a supposedly banned Pakistani organization which operates with impunity all over the country. Consequently, the University attack has given the powerful military another chance to strengthen their position at home and ask for more Coalition Support Funds.
Pakistan has not only failed to tackle terror in all its manifestations, but it also resisted any indigenous efforts to initiate a long term solution to the problem. The non-violence lessons introduced by the ANP provincial government in the curriculum have been replaced by Jihad-inciting essays which leave little difference between secular and madrassa education in the country. The process of Islamization, vigorously initiated by Gen Zia ul Haq in the 1980s, has finally reached its zenith when a young boy from Punjab cuts his own hand off because he mistakenly raised his hand to disprove of the Prophet of Islam.
In the absence of counter-narratives to violence, terrorists will strike at will. There is sufficient capacity to tackle the terrorist groups in the country, however, there is insufficient will to neutralize all terrorists. The 'Good' and 'Bad' Taliban nomenclature is still in vogue. The country is bleeding profusely from home-grown terrorists and it is getting too late to put an end to them.
The blame game continues; while a Taliban faction has accepted the responsibility of the University attack, Khyber Pukhtunkhwa Chief Minister has stressed on India and Afghanistan to stop terrorism in Pakistan. India and Afghanistan have consistently asked Pakistan to stop the flow of terrorists being facilitated from the Pakistani side. Afghan President Ashraf Ghani told CNN "Terrorists in Afghanistan come from China, Uzbekistan, Tajikistan, Pakistan and the Middle East". It is beyond comprehension as to why would India and Afghanistan support an attack on a University named after Bacha Khan, who is more revered by Afghans and Indians than in his own country.
More recently, the implementation and effectiveness of NAP is now openly being questioned. The State of Pakistan is making it easier for all shades of terrorists, including the deadly Daesh, to cement their adobes in the country. President Obama was spot on when he said in his State of the Union address that Middle East and South Asia will remain unstable for decades to come. Let's see if this changes anytime soon.
The author is a Washington DC based geopolitical analyst and author of the book Afghanistan – From Cold War to Gold War. He can be followed @asimusafzai