Most attention to national security is given to threats such as Indian hegemony, sectarianism, and anti-state militants. However, there is another threat looming which must be given serious attention if disaster is to be avoided.
Federal Minister Planning, Development & Reform Ahsan Iqbal has announced that Pakistan needs 7-8 per cent growth for next 10 years in order to accommodate the population growth. The Minister says "we need to maximize growth through productivity gains", but saying this and doing this are two different things. Actually, Pakistan has not achieved the minimum level of growth needed, and is not expected to.
World Bank data shows that while indicators are improving, since 2011 Pakistan has not achieved even 5 per cent growth, and is not expected to reach the necessary levels. We are predicted to lag behind India and Bangladesh and soon to be passed by Sri Lanka also.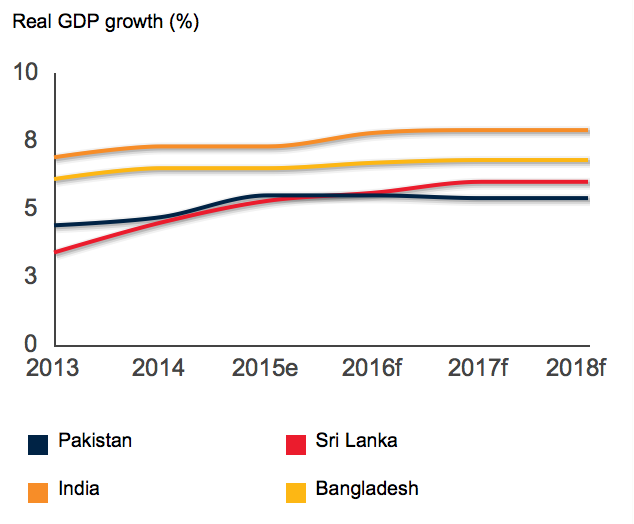 While economic growth is not expected to be enough to sustain population growth, trade deficit is increasing at an alarming rate.
Amid fresh concerns over further loss of competitiveness in global markets, Pakistan's external trade deficit stood at roughly $12 billion during the first half of this fiscal year (Jul-Dec 2015) -$3 billion more than International Monetary Fund's projections – owing to steep decline in exports.
IMF notes many reasons for this including internal security, which is how the problem should be addressed. Till date, this threat has not received the attention that it needs.