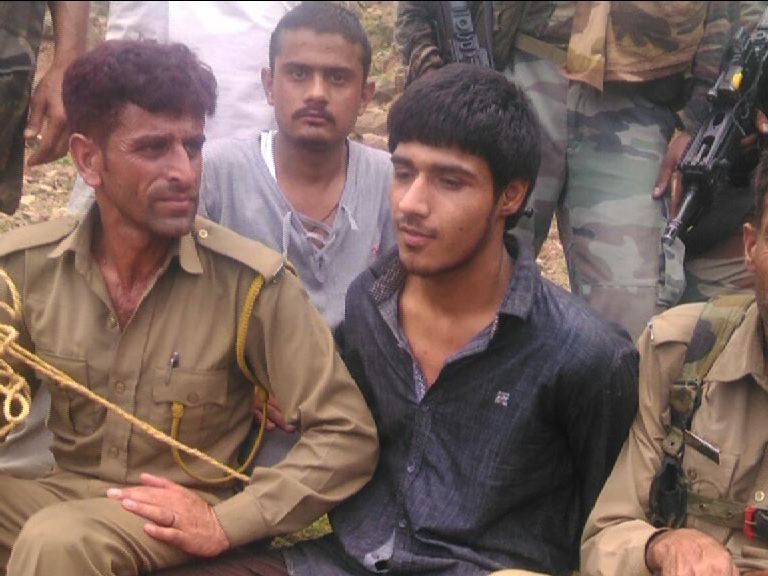 Interesting developments in the case of Usman Khan, an alleged Lashkar-e-Taiba militant captured by Indian forces in Jammu and Kashmir's Udhampur on Wednesday. According to Indian sources, "Usman and his group were motivated by Pakistan's Army and its external intelligence agency ISI to launch attacks against India", a claim that the Foreign Office has rejected.
Unfortunately, the Foreign Office infamously lacks any credibility on this issue after repeated attempts to cover up similar embarrassing scenarios through misleading statements. However in this case, the FO's rejection has been backed by another important institutional player: NADRA.
According to media reports, "NADRA dismissed Indian allegations on Thursday stating Usman Khan aka Qasim aka Mohammed Naveed is not Pakistani". This certainly complicates matters of Indian claims that Usman is a LeT militant working under motivation of Pakistan's security agencies. At least, it would, if another blockbuster report did not sink NADRA's credibility also.
According to a breaking report, NADRA has been providing fake documents and covering up the identities of terrorists. Before you dismiss this report as Indian propaganda, please take note – NADRA is not being accused by RAW, but by ISI.
According to the ISI report — a copy of which is available with The Express Tribune — the agency, after a comprehensive intelligence scrutiny as part of its counter-terror operations, found many NADRA officials involved in facilitating attempts by terrorists and miscreants to obtain fake identity cards.
This ISI report describes the involvement of top ranking NADRA officials including retired military officers in helping terrorists obtain fake Pakistan passports and CNICs. If NADRA is exposed as working to help terrorists obscure their identities, how can they be trusted in their dismissal of Usman's identity?
Ironically, Usman is accused of being a Lashkar militant working with the motivation of ISI, the very agency that has now discredited the institution that was trying to save him. Usman's true identity as well as his objectives remains to be fully proven, but if he was a Lashkar operative it would appear that ISI may have accidentally worked against itself.