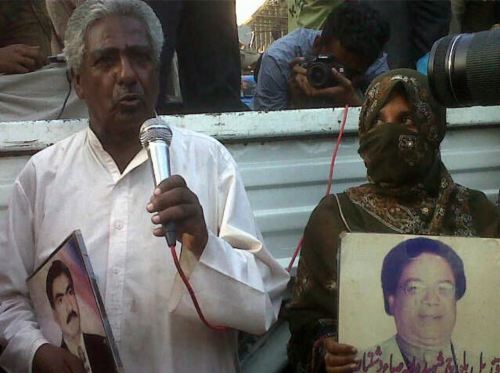 The state's hypocrisy is on bright display once again this week following two seemingly unrelated incidents that actually have important factors in common. The first is the cancellation of a discussion on Balochistan at LUMS, allegedly under orders of ISI. The demand that LUMS cancel the discussion was believed to be based on the inclusion of Mama Qadeer, a Baloch activist and founder of a group working on the issue of missing persons believed to have been abducted or killed by intelligence agencies. Cases of missing persons have been languishing in courts as ISI often refuses to comply with court orders.
The complaint about the LUMS lecture is that it was promoting separatists. Leaving aside questions about academic freedom, free speech, and whether or not engaging the separatists and listening to their concerns is a more realistic way of solving the crisis than trying to silence and intimidate them, there is another problem with the decision to ban speeches by separatists: We have a state policy of supporting separatists.
It was only a few weeks ago that diplomatic relations with India faced tension after Pakistan High Commissioner Abdul Basit met Hurriyat Conference Chairman Mirwaiz Umer Farooq in Delhi. As explained by acting spokesperson of the Foreign Office Riffat Masood, meetings between Pakistan government officials and Kashmiri separatists have gone on since long and will continue over all objections.
Immediately after Mama Qadeer's freedoms were further limited, another separatist had his freedoms expanded. Jihadi militant leader Zakiur Rehman Lakhvi was released from Adiala jail on Friday following the Lahore High Court's dismissal of detention orders issued against him. Lakhvi is accused of being a mastermind behind 26/11 terrorist attack that killed 164 people, and of organising suicide attacks against populated areas of innocent people. Interestingly, Lakhvi was picked up from Adiala jail by Jamaat-ud-Dawa security team. It was not reported if he was transported in JUD's "ambulance".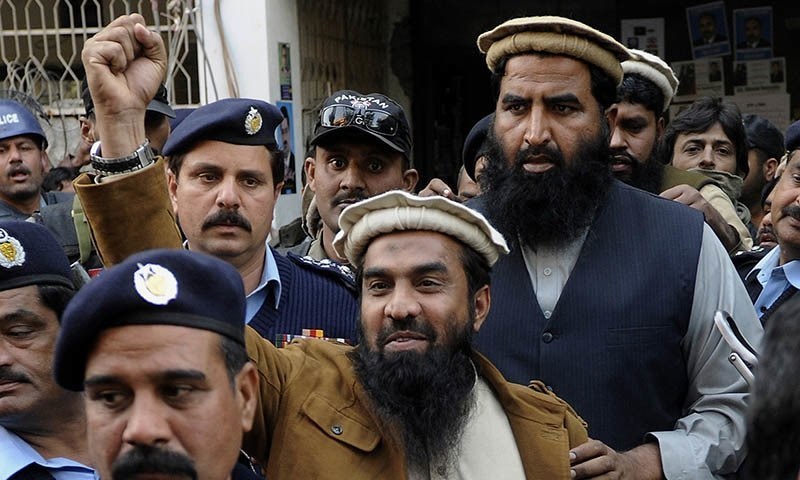 In Pakistan, we have 'Bad Taliban' and 'Good Taliban'. We have 'Bad Drones' and 'Good Drones'. This week, we are presented with yet another bald faced hypocrisy: 'Bad Separatist' and 'Good Separatist'.
Some of our 'security analysts' casually dismiss this hypocrisy as comparing apples and oranges, but this is ignoring the fact that apples and oranges are both fruits, and nobody trusts someone who claims he is a vegetable merchant but is trying to sell you rotten apples.