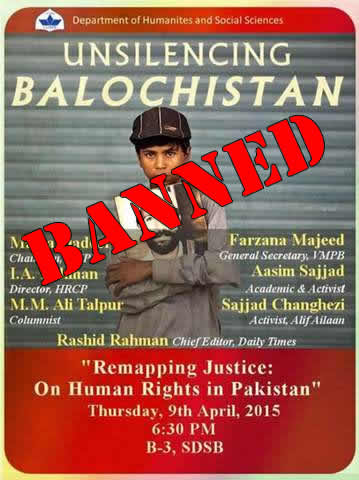 It's not often that an academic discussion becomes national news, but this is the case with a talk on Balochistan planned to take place at LUMS. Actually, the talk would have come and gone with little attention at all except that the organisers were forced to cancel it, allegedly under direct order of ISI.
Talking to Pakistan Today, LUMS faculty member Dr Taimur Rehman said, "A delegation from the Inter-Services Intelligence (ISI) visited LUMS in the evening and presented a letter calling for cancellation of the talks. They said that Balochistan is a sensitive issue and that the moot could be used to malign Pakistan," said Dr Rehman, adding that the intelligence officials were firm in their directive.
The decision to ban the discussion began to receive criticism on social media, only to be quickly responded by dozens of posts supporting the decision. Interestingly, many of the posts supporting the decision appear to be coming from new accounts with almost no followers posting exactly the same thing over and over again.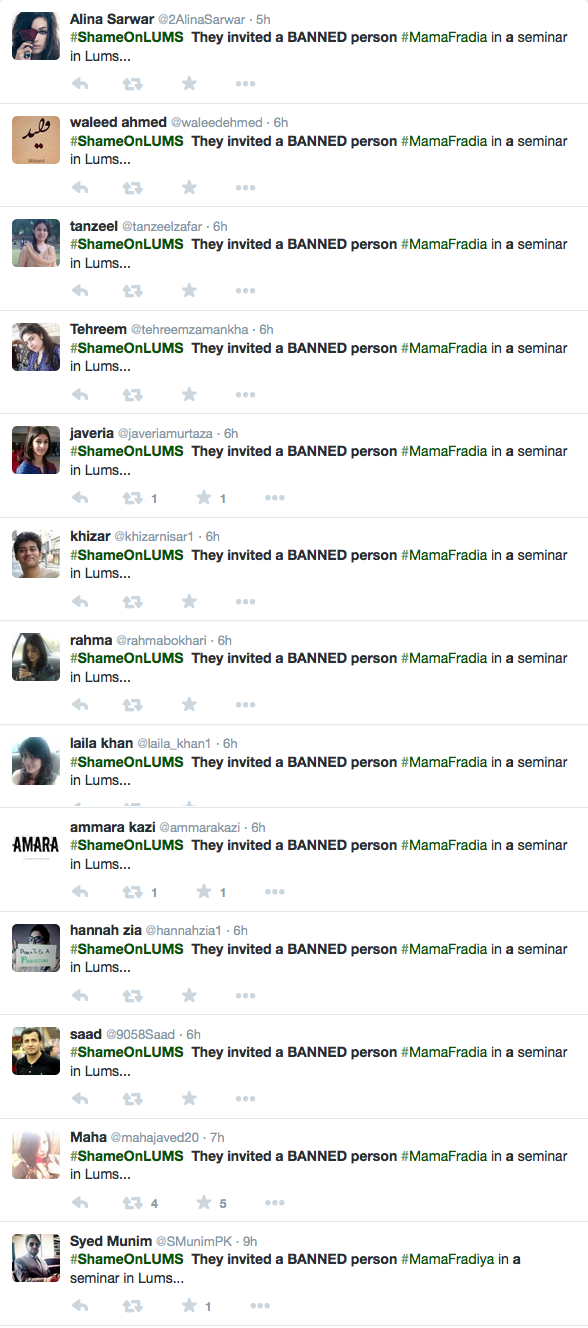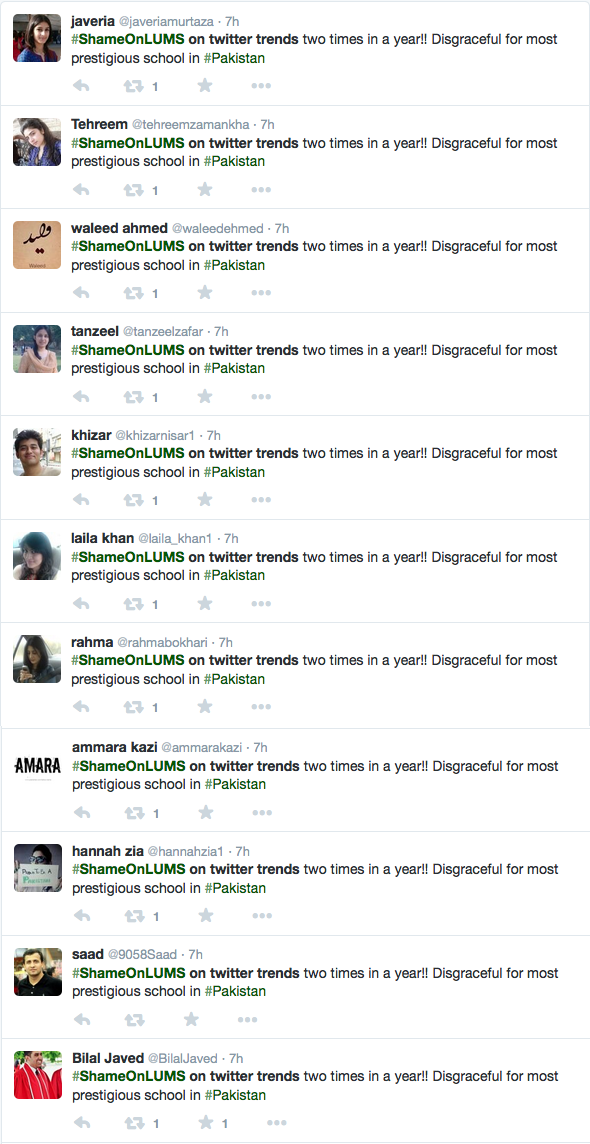 This has caused many to believe that not only is ISI forcing academic institutions to cancel discussions, but may also be trying to intimidate and silence speech on social media through using fake accounts for psychological operations or 'psy-ops'.
Ignoring and intimidating the Baloch will not make their reservations go away, and fake Twitter accounts do nothing but look foolish. As Dr Taimur Rehman explained, the banned talk was not going to 'malign Pakistan', it was going to help find a way to resolve the issues facing Balochistan.
"The talks were aimed at understanding the Balochistan issue and discussing ways on how to resolve the longstanding problems of the Baloch people…The Baloch also have a right to express their reservations, which would help us in reaching a logical solution to the issues facing the province."
During 1950s and 1960s, Sheikh Mujib and other Bengali activists were arrested and kicked out of academic institutions. State agencies tried to silence the 'separatists', but every time they tried to sweep the inconvenient and uncomfortable discussions under the rug, they only raised more dust in the air. Are we determined to make the same mistake again?