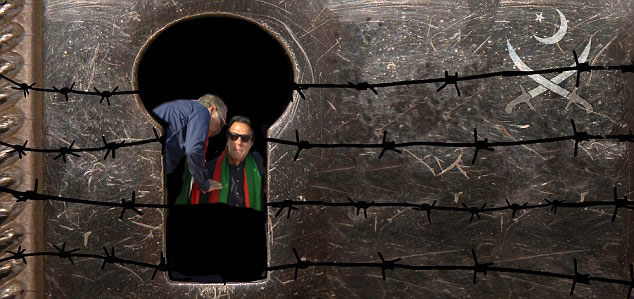 Saulat Mirza's alleged death-cell confession has sparked innumerable questions, not only about his sensational allegations, but about how the video was recorded from a jail cell, and how it managed to make its way into the hands of private TV stations. It is believed by many to be part of an attempt to pressurize MQM leaders. Unfortunately, we will never know the answer since the committee formed to answer these questions was suddenly dissolved with no explanation.
Now there is also the leaked recording of an alleged private phone call between Imran Khan and Arif Alvi discussing attack on PTV. Some are claiming that the recording is actually spliced together from different conversations, but as Arif Alvi himself noted on Twitter, the fact is that 'somebody' is recording and leaking private phone calls.
Even to splice a conversation, 'to mix & match & patch' somebody is recording phone calls without legal authority

— Dr. Arif Alvi (@ArifAlvi) March 27, 2015
Arif Alvi may not want to make any accusations about 'who' would be recording his phone calls, but it is not a long list who has the ability to do this. Many believe that intelligence agencies have been recording and documenting everything under the sun in order to blackmail since long. Even the judiciary has allegedly felt the sting of these 'dirty tricks' such as when agencies allegedly blackmailed Supreme Court Justices with secret sex tapes during Gen Musharraf regime.
It's not just secret recordings that are seeing the light of day, either. Earlier this year, an ISI report on extremist ties of Lal Masjid cleric Maulana Abdul Aziz was leaked.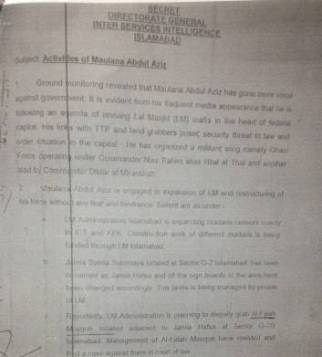 This one may have been leaked in order to pressurize Lal Masjid, but the problem is that leaks are hard to contain. Abbottabad Commission report which noted that "connivance, collaboration and cooperation at some levels cannot be entirely discounted" was leaked to at the embarrassment of intelligence agencies. Even documents allegedly exposing intelligence agencies secret support for Taliban have even surfaced including this letter from a Taliban commander to Military Intelligence about aiding Taliban supply routes across the border into Afghanistan.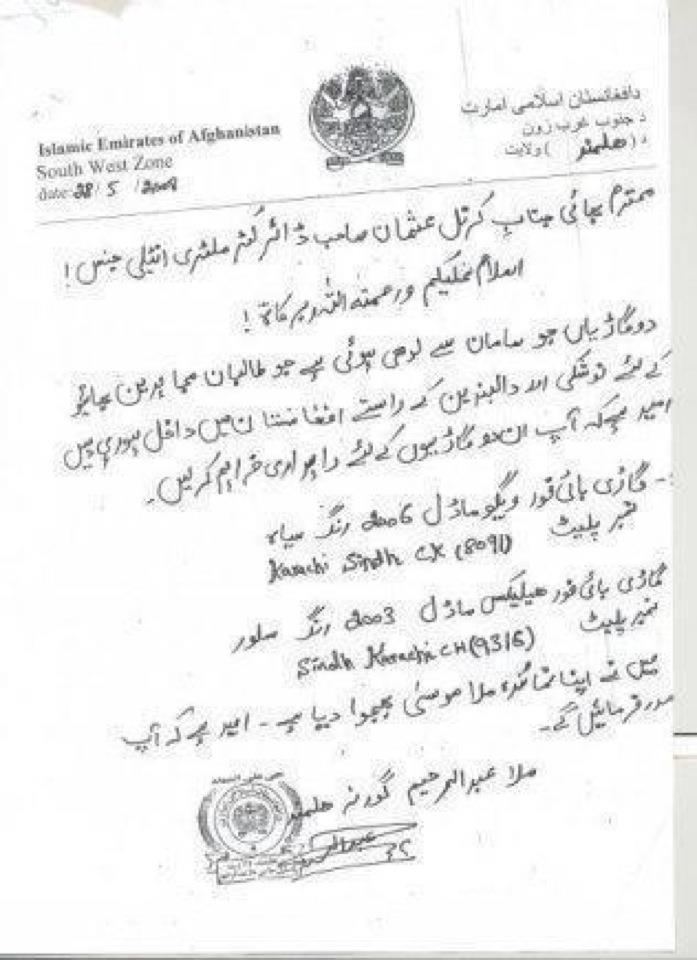 Translation

Islamic Emirate of Afghanistan
South West Zone (Helmand province)
Date: May 28, 2008

Respected Brother Janab Usman sahab
Director, Military Intelligence
Assalam-o-Alaikum wa Rahmatullah wa Barkatuhu
Two vehicles which are laden with goods for the Taliban mujahideen brothers are entering Afghanistan through Naushki and Dalbandin. Hope you will secure passage for these two vehicles:
Number plate – Karachi CK 8091
Number plate – Karachi CH 9316
I have sent my representative Mullah Musa. Hope that you will provide assistance.

Mullah Abdur Raheem
Governor, Helmand
Actually, it is not the leaks that are the real problem, it is what these leaks, both the allegedly 'authorised' ones and the more embarrassing ones, reveal about agencies activities. As Pakistan faces a serious and existential threat from terrorism, the appearance from alleged leaks is that agencies are more busy playing games than actually securing the country.