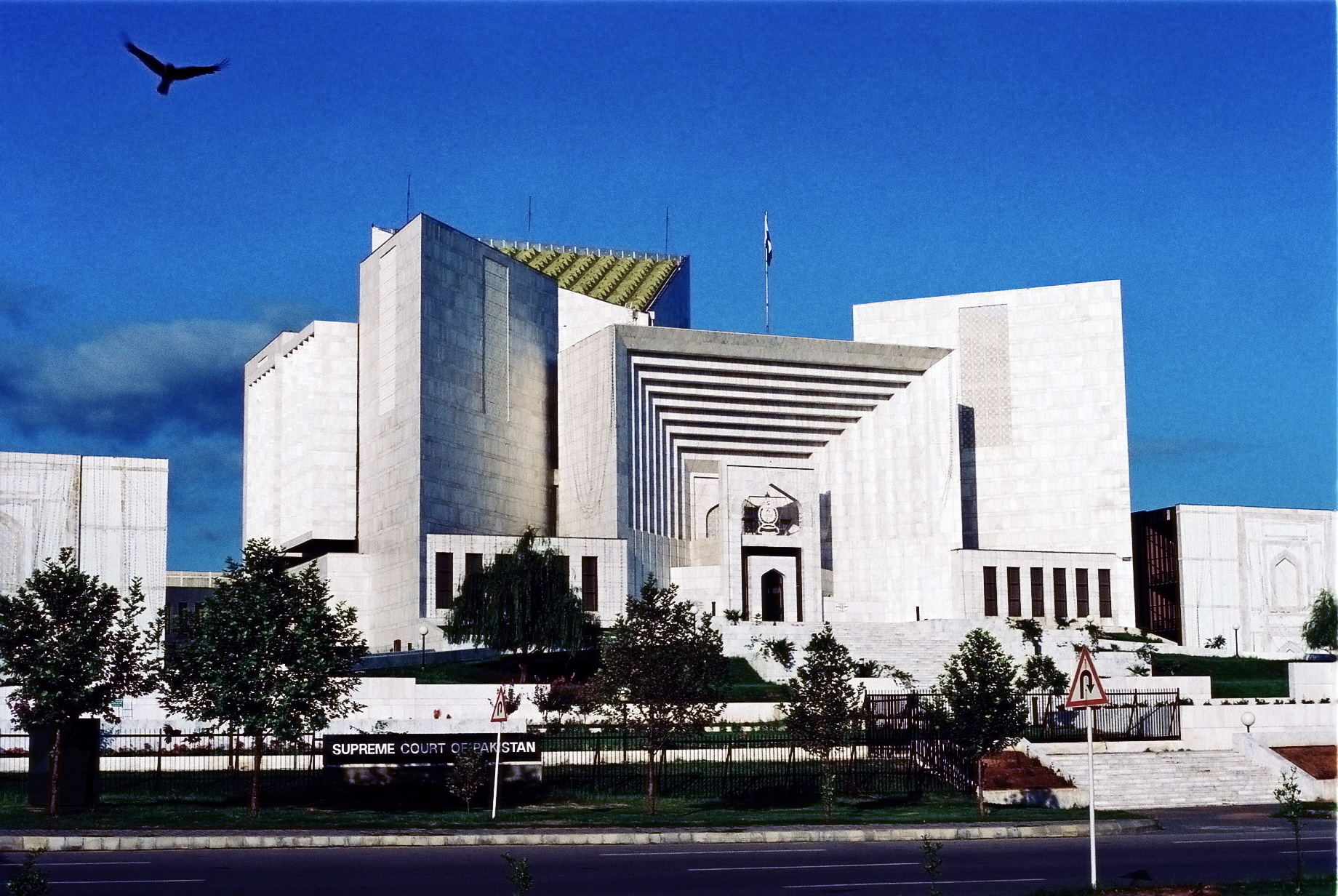 The Supreme Court of Pakistan has tried to retain some semblance of legitimacy with its recent verdict declaring military trials of civilians as null and void. A five-member Supreme Court (SC) bench recently declared military trials of civilians arrested in the wake of violent protests in the country on May 9 to be null and void. Following the violence on May 9 which targeted civilian as well as military installations, a total of 102 persons were taken into custody for their involvement in the attacks on military establishments, including the General Headquarters in Rawalpindi, corps commander's residence in Lahore, PAF Base Mianwali, and an office of the Inter-Services Intelligence (ISI) in Faisalabad.
Justice Ijazul Ahsan headed the bench comprising Justices Munib Akhtar, Yayha Afridi, Sayyed Mazahar Ali Akbar Naqvi and Ayesha A. Malik. In a 4-1 majority ruling, the court said that the trial of May 9 suspects would be conducted in ordinary courts. Justice Afridi had disagreed with the majority verdict.
The court order "declared Section 2(1)(d) of the Army Act, which elaborates on persons subject to the Act, to be in violation of the Constitution and "of no legal effect". The court also declared Section 59(4) (civil offences) of the Act to be unconstitutional."
According to legal experts, "It is an established principle that if civilian courts are functioning, trials of civilians should not be held in military courts. They also stated that while the verdict can be appealed, the decision may end up being upheld even after appeal.
The question people are asking is: will the military establishment accept this verdict or will it push back against it and if so, how?