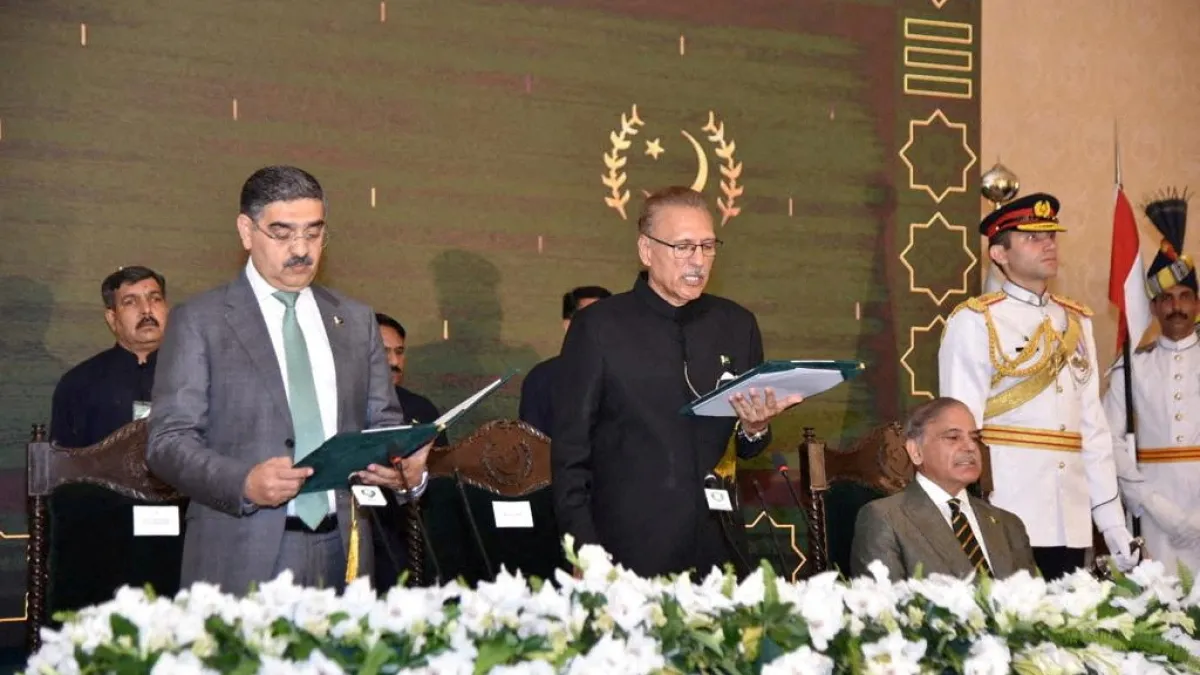 There is a saying in French, the more things change the more they remain the same. The saying is applicable to Pakistani politics – the ubiquitous Army establishment remains fully in control. In earlier decades the army would instigate a coup to keep control, over the last two decades they have learned how to maintain control from behind doors with a civilian façade.
While there is a lot of talk in the media and social media about how a Baloch has been made caretaker prime minister, Senator Awaar-ul-Haq Kakar's appointment has little to do with a desire by the Pakistani state to be fair to all ethnic groups, and more to do with their need to put someone who is their man in charge.
As author and columnist Zahid Hussain wrote in a recent column, "there is not even a pretense of neutrality with the launch of Project Kakar. The way the name of the senator from Balochistan popped up from nowhere leaves nothing to the imagination. Given Kakar's political affiliation and patronage, it is not hard to guess whose choice he is. The elevation of a protégé to the helm signals the country's transition from hybrid rule to a virtual praetorian takeover with a civilian façade."
As Hussain notes, this "raises questions about elections being held on time. Even if they are held, the fairness of the polls will remain in doubt under a pliant interim arrangement. The lengthening shadow of the security establishment renders prospects of a democratic transition uncertain. There is an element of truth to BNP leader Akhtar Mengal's criticism, in response to Kakar's nomination, that politicians turn to the establishment even for those challenges they should resolve politically."
As Hussain writes, "Kakar entered the political limelight following his key role in the formation of the Balochistan Awami Party in 2018. The role of the security establishment in the creation of the king's party is not a secret. The same year, he became a senator. His political ascent in such a short period was quite remarkable. He projected the establishment's point of view on national and international policy issues from public forums and channels."
In conclusion Hussain warns, "in the last 16 months we have experienced a hybrid-plus rule. The inclusion of the army leadership in a supra body spearheading the country's economic and investment policies has enhanced the military's political role and put the security establishment in the driving seat.
Instead of selecting a non-partisan person to head the interim administration with the consensus of political parties, it seems that the former government has accepted the nominee of a security institution. The former ruling alliance has helped create a situation that will soon come back to haunt it."