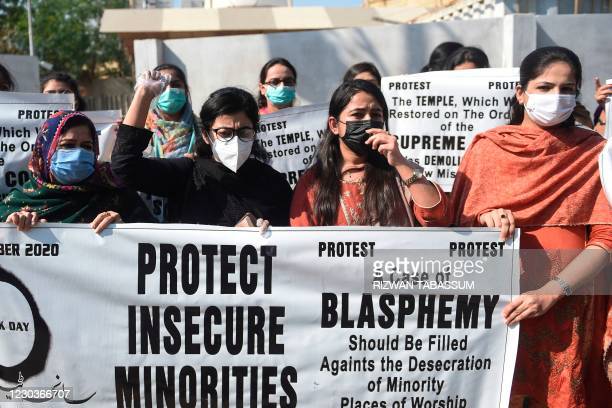 Pakistan will soon enter election season and it is important that the political parties promise support for human rights, including religious freedoms.
At a recent conference organised by the Human Rights Commission of Pakistan (HRCP) the participants urged political parties to commit to protecting and promoting the rights of religious minorities and sects in their manifestos and policies.
HRCP Council member Nasreen Azhar "called attention to the escalating and concerted marginalisation of religious minorities and sects, particularly the Ahmadiyya community," while academic and HRCP member Dr A. H. Nayyar "pointed out that education remained 'a battleground for ideologies', with most students never made aware of the need for and nature of religious diversity."
Dr Shoaib Suddle, chair of the One-Man Commission for Minorities constituted by the Supreme Court of Pakistan, "explained that a proposal separating minorities' affairs from religious affairs had been forwarded to the Cabinet. Although steps had been taken to recruit more police officers from religious minorities, he said, the special police forces envisaged under the 2014 Supreme Court judgment to protect religious minorities' sites of worship did not exist across all provinces. Police officer Abdullah said that the only way of protecting sites of worship effectively was to sensitise police officers at the constable level to the rights of all religious communities."
Human rights defender Amir Mahmood "criticised the police for their alleged complicity in desecrating Ahmadiyya sites of worship under pressure from local right-wing clerics." Lawyer Sarwan Kumar Bheel, a representative of the Scheduled Caste Hindu community, "expressed his concern over the lack of implementation of a child marriage act in Sindh." Other representatives of religious minorities, including the Christian community, underscored the situation of Christian citizens languishing on death row on charges of blasphemy.
HRCP Council member Farhatullah Babar concluded the consultation "by pointing out that the Constitution was self-contradictory in that it guaranteed equal rights to religious minorities but prevented them from holding certain public offices. More efforts must be made to prevent misuse of the blasphemy laws. The state also remains 'in denial' over the problem of forced conversions of young Hindu and Christian women."