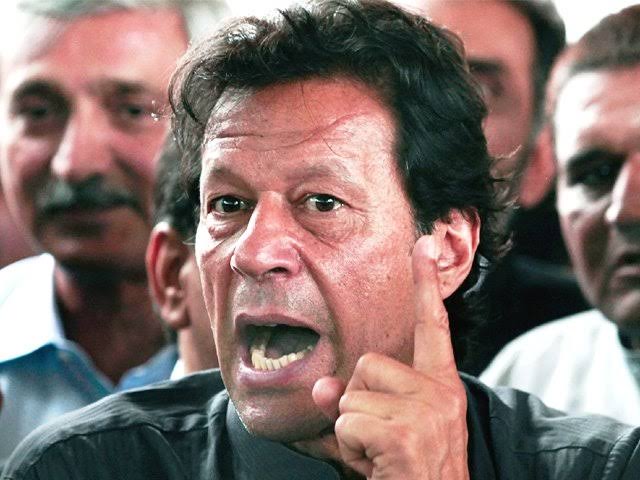 Former prime minister Imran Khan may claim that he has done nothing wrong in the Al Qadir Trust case but most legal analysts argue that his version of events is just 'smoke and mirrors.'
In a recent video address, Imran Khan offered a supposedly innocuous explanation as to why his government handed back to real estate mogul, Malik Riaz millions recovered from him by the U.K. based NCA – an organization that investigates money laundering and finances derived from criminal activity in the U.K. and abroad.
In the words of a Dawn editorial, Imran Khan's speech "was a disingenuous attempt to pull the wool over the nation's eyes. r Khan said his government was "given a choice" — either keep the settlement confidential and get the money back to Pakistan or undertake litigation in the UK (presumably to prove it was ill-gotten gains in order to bring it back). As Pakistan had already, according to him, "wasted $100m in overseas litigation", they decided on the first option."
So, the "£140m that was recovered — minus £50m at which the as yet unsold 1 Hyde Park Place is valued — went into the Supreme Court account set up to receive the real estate tycoon's civil liabilities in Pakistan. This includes Rs460bn the apex court had ordered Mr Riaz's firm, Bahria Town, to pay as settlement for thousands of acres it had illegally acquired in Karachi."
As the Dawn editorial asks "the million-dollar question is, why did the PTI government allow the individual from whom the money had been forfeited to benefit from its return? Moreover, it would have been the NCA's job to initiate criminal proceedings against Mr Riaz if it chose to do so. Its website says: "Parties may (and indeed often are encouraged to) settle civil proceedings without coming to court."
Further, "in cases where suspected proceeds of crime are found to have originated overseas, the NCA returns the stolen money to the affected states. It is also worth asking why Mr Khan did not choose to enlighten his cabinet members who, at a meeting in 2019, were asked to give their consent to the contents of a sealed envelope presented by his aide on accountability Shahzad Akbar."
Mr Khan may be able to convince his cult-like following that he did nothing wrong, proving that in court will be more difficult.