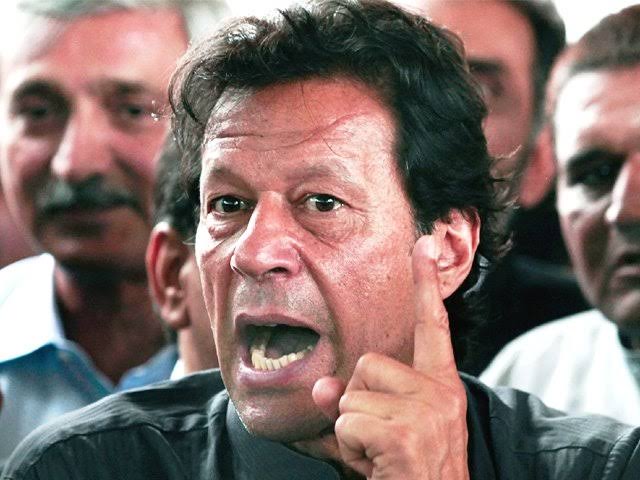 At a time when Pakistan is not just at the brink of an economic disaster but faces a meltdown of state institutions, the civil and military elite have chosen to intensify their power struggle. Former Prime Minister Imran Khan has thrown down the gauntlet to the all-powerful military, will they allow him to get away or will the establishment reassert control?
As columnist and analyst Mohammad Taqi wrote in a recent column, "the junta had over the past year shown tremendous restraint vis-à-vis Imran Khan, letting him vent uninterrupted and unscathed. But Imran Khan wasn't merely blowing hot air. He had felt betrayed by General Bajwa and his coterie in the brass for deciding to wrap up the so-called hybrid regime, of which he was the civilian figurehead, while the army wielded the actual power. The army leadership, for its part, had apparently calculated that rolling back its Imran Khan project would be smooth sailing and bereft of its massive support, he'd fade away or at most be a mere political nuisance."
However, "Imran Khan has honed his populist skills over the years, and launched a relentless campaign to return to power. He deftly used the social and conventional media to portray himself as the victim of army's machinations and the ruling coalition as a bunch of corrupt traditional politicians who were the ultimate beneficiaries of the brass changing horses midstream."
Imran Khan, Taqi notes, "rightly sensed that the ruling coalition, comprised of the Pakistan Democratic Movement (PDM), which includes Shehbaz Sharif's Pakistan Muslim League-Nawaz (PML-N), Jamiat Ulema-e-Islam (JUI) and the smaller Baloch and Pashtun nationalist parties, and is supported by the Pakistan Peoples Party (PPP) and the Muttahida Qaumi Movement (MQM), remains at the helm courtesy the army." He is seeking to displace that. However, unlike other politicians he is not demanding civilian supremacy, instead he wants the army to intervene on his behalf.
Imran Khan, as Taqi writes, "wants to capitalise on his popularity and the PDM's travails, at the earliest. His calculus has been that with pockets of support within the army, judiciary, and general public, he could upstage the top brass and the PDM. In opting for a direct confrontation with the army, Imran Khan has taken the proverbial plunge. The last such face-off was between the then PM Nawaz Sharif and General Pervez Musharraf, which ended up in the latter clamping martial law."
In conclusion, Taqi notes, "a direct army takeover seems unlikely despite the violent protests so long as they remain limited. A more likely scenario could be clamping an emergency if the agitation gains momentum. If Imran Khan could manage to mobilize the street and tap the presumed support in the army, he could very well stage a comeback. But that is a big if."