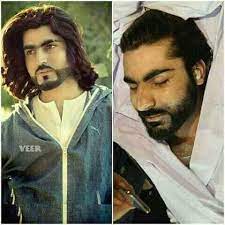 Pakistan is no country for any minority or for anyone with ideals. The cases of Naqeebullah Mehsud and Junaid Hafeez bring this to the fore.
Junaid Hafeez, was a young man who returned to his country "to bring light to university students." Unfortunately, as former editor of Dawn Abbas Nasir writes, "He was charged under blasphemy laws in 2013 in the most unfortunate circumstances, because he brought a fresh perspective to teaching his students in Multan's Bahauddin Zakariya University and earned the wrath of a coterie of teachers — adherents of right-wing ideology." Since then Hafeez has been in prison.
Hafeez's lawyer, Rashid Rehman, was warned in open court not to take up the brief. He was shot dead in his office in 2014. It was only in 2019, that the person who killed Rahman was sentenced to death by a trial court inside Multan jail. Hafeez, however, is still in prison.
Naqeebullah Mehsud, an unarmed young man from Waziristan was "picked up and killed by the Karachi police in cold blood. His killers have just been given a free pass by the trial court. Lawyers representing his family say they'll appeal the acquittal as it flies in the face of a mountain of evidence."
Naqeebullah's "outrageous and evil murder led to the creation of the Pakhtun Tahaffuz Movement, one of whose leaders, an elected MNA from a Waziristan constituency, Ali Wazir, remains in prison. He lost 17 close family members to the TTP's murderous violence. His crime? Calling out the follies of the security set-up in formulating policies based on the now absolutely discredited good, bad Taliban argument. No superior court has stepped in to stop the nonsense and said the man is entitled to his freedom. He is released in one case, but before he can step out of prison, is entangled in another. These are all demonstrably mala fide prosecutions. The powers that be actually wish him to 'apologise' for publicly sharing his honest thoughts."
As Nasir warns, "A less ham-fisted society may even have considered him for an advisory role in policy formulation, as he has experience few have, tragic as that has been. Fundamental rights to me are inalienable. Nobody's freedom should be curtailed on account of their views. But this principle needs to be applied across the board. Outrage and uproar can't be selective. Nobody needs to be treated or made to feel like they are children of a lesser god. It can't be simpler."