Former cricketer-turned politician Imran Khan may have thought that his popularity among the young Pakistani population – especially the social media generation – and within some elements of the military rank and file – meant he could blackmail the Pakistani military establishment. However, he forgot the first rule of the casino – you may win a hand or two, but the house always wins.
Today's press conference by the head of Pakistan's intelligence service shows that the Pakistani military establishment chose for some weeks to be gentle on Imran Khan in order to give him enough rope to – literally – hang himself.

The current DG ISI has not given any public press conference since he took over and Lt Gen Nadeem Anjum is a private man. For him to say openly that Imran Khan needed to explain himself as behind closed doors Imran Khan told Army Chief Gen Bajwa he would like to see him as the army chief "for life" and yet in public Imran Khan called COAS Bajwa 'Mir Jaffar' or a traitor.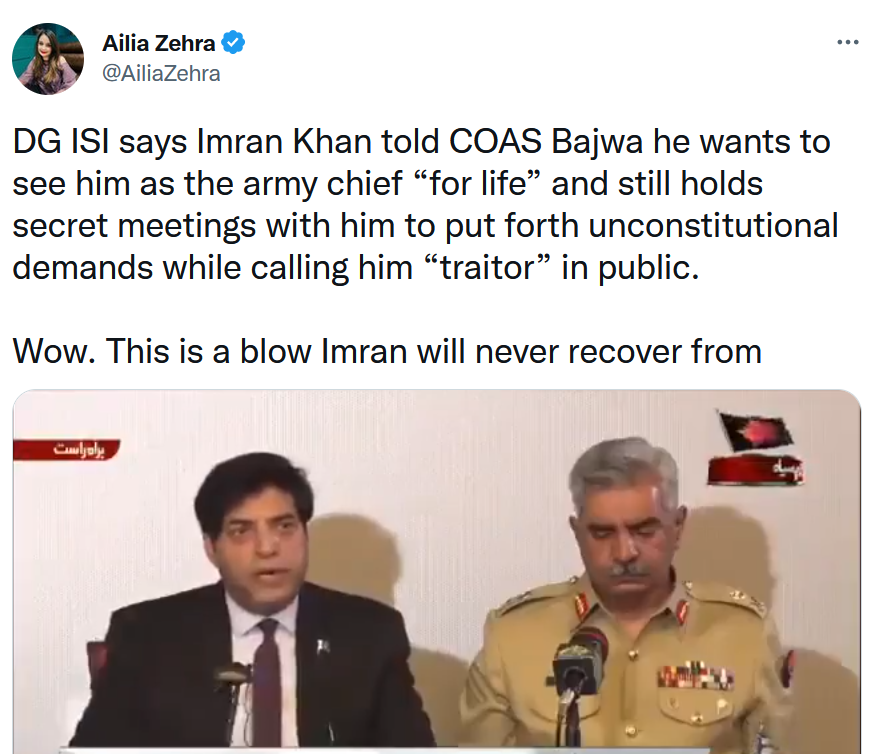 Imran Khan most likely believed that his public rants and threats and blackmail and private meetings with General Bajwa would lead to the army chief to give in to Khan's demands and help Khan back into power.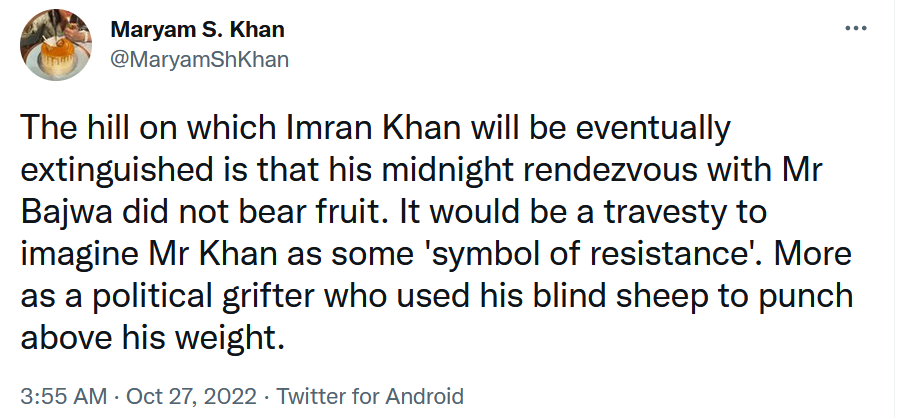 This is also where Imran Khan differs from traditional politicians in Pakistan who have for decades fought with the military establishment and stood up for their opponents, even when they disagreed with them. However, Khan is not like them.

As the DG ISI warned in the press conference "You should know that the people who made the decision [that the military would henceforth stay within the constitution] are going to be in charge for the next 20 years." So any hope that Imran Khan had that the younger rank and file of the army would rise up against Gen Bajwa and force him to bring Khan back to power were as they say 'khayali pulao.'
In the words of columnist and author, Dr Mohammad Taqi, Imran Khan's words will come back to bite him.