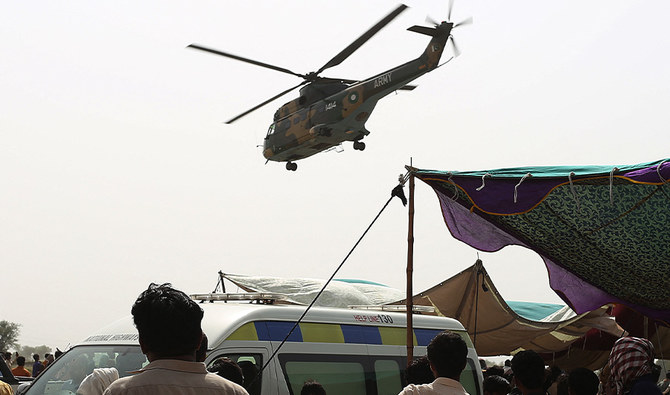 Pakistan's military establishment may claim that it is protecting the country from all foreign and domestic threats, but it appears to be failing on both fronts. The return of the Taliban to Afghanistan has only emboldened the Pakistani Taliban. Further, despite the heavy military presence in Balochistan, for decades, several incidents over the last few months have shown that the Baloch resistance has not been beaten.
A day after the Pakistani military claimed a Pakistan Army helicopter that went missing on August 1, crashed in an accident, the Baloch Raaji Aajoi Sangar (BRAS) an umbrella organization of 3 Baloch separatist groups (splinter faction of the Baloch Liberation Army, Balochistan Liberation Front and Baloch Republican Guards)  claimed responsibility for targeting and downing the low-flying Pakistan military helicopter in the mountainous areas of Windar and Noorani in Balochistan.
All six military personnel including the Commander XII Corps Lieutenant General Sarfaraz Ali, and Director General Coast Guard Major General Amjad, Brigadier Khalid, pilot Major Saeed, co-pilot Talha and crew chief Naik Muddasir, perished in the crash.
While one has sympathy with the family members of these personnel, it is important to ponder the causes of the Baloch resistance and the rising capability of its Baloch fighters. In January – February 2022, Baloch Liberation Army targeted 3 separate Pakistani security outposts in Balochistan that lasted for several hours and resulted in the deaths of 20 Pakistani security personnel. As we pointed out at that time, there is an increased sophistication to the Baloch attacks.
In middle July 2022, the Balochistan Liberation Army (BLA) abducted Lt Col Laeeq Baig Mirza near Ziarat. They freed his family but killed the officer whose body was later recovered by a search and rescue team of the Pakistani army.
The Pakistani army may keep the impression alive that it has all under control, but to serious analysts it looks like the establishment is unable to keep control over key parts of the country. This may be the right time to start talking to the Baloch people instead of trying to solve the Baloch problem through enforced disappearances and military action.