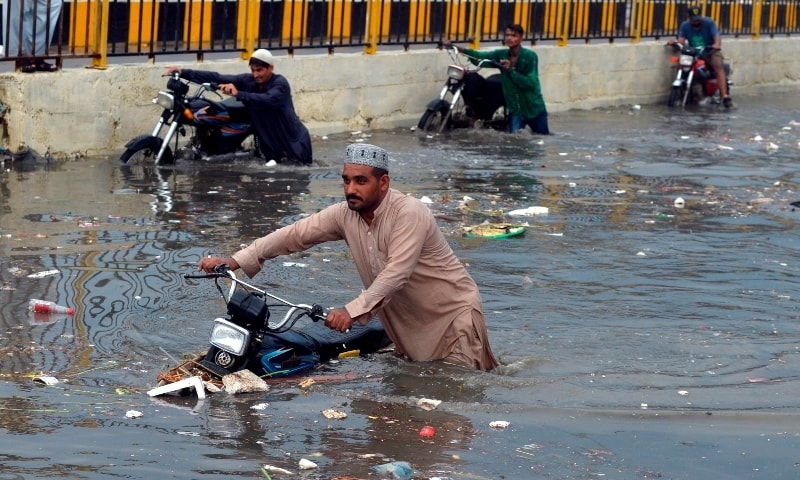 Heavy monsoons have caused havoc in Pakistan, with over 127 people dead in Balochistan. While the immediate attention of the state should be on rescue and rehabilitation, there also needs to be focus on the long-term challenges proper sanitation, repairing battered infrastructure and restoring communication links.
The financial capital, Karachi's crumbling infrastructure has made rain a bane for its residents. The state of roads and bridges —in Balochistan and Sindh — is worrisome. "Three key bridges and a part of the National Highway were swept away in Balochistan, while Karachi's potholed, cratered roads present a clear and present danger to motorcyclists and car drivers, causing long traffic jams and creating death traps, especially at night."
Most experts argue that extreme weather events, particularly heavy rains and floods, will now become a regular feature all over the world. As an editorial in Dawn noted, Pakistan "can ill afford to ignore the impact natural disasters have on infrastructure. Urban infrastructure throughout Pakistan — roads, drainage, public spaces — needs to be overhauled to make it climate-resilient."
However, for that Pakistan's government would need to plan ahead, something they have historically been unable to do.