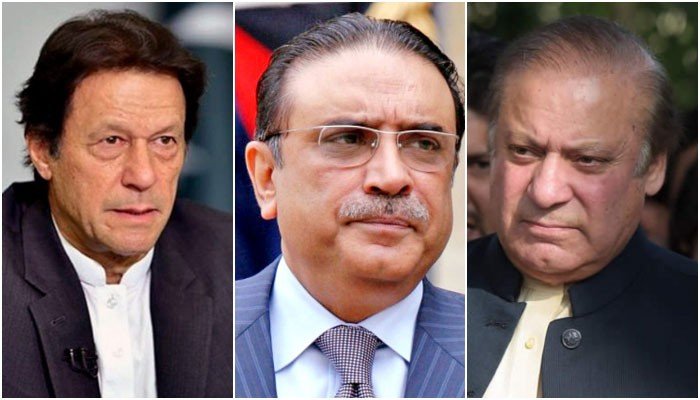 The Imran Khan government is once again facing economic and political instability. This has created an opportunity for opposition parties to once again test their strength and the PTI to try to demonstrate its support.
The PPP's 'long march' on Islamabad kicked off from Karachi recently and appears to be a mass mobilisation drive in preparation for the 2023 elections. The PDM, the multiparty opposition alliance of which the PPP was part of till last year, has also announced support for the march. The opposition parties have joined forces to overthrow the PTI led set-up through a vote of no-confidence against the prime minister. The PDM is planning a march on Islamabad on Pakistan Day unless the no-confidence motion is tabled earlier.
In response, the PTI took out a rally against the Sindh government recently as well.
According to an editorial in Dawn, it appears that "that the combined opposition, which has not been able to pose a serious challenge to the government in the last three-and-a-half years inside or outside parliament, now appears to have found a clear objective. But it remains undecided if it wants fresh polls in case the no-confidence move succeeds or an interim period between now and the next general elections. The PML-N so far has not seen any merit in the present assemblies continuing. The PPP, on the other hand, is of the view that the assemblies should complete their five-year tenure, especially because the opposition needs the support of the PML-Q, a government ally at the centre and in Punjab. The PML-Q is believed to have demanded the continuation of the assemblies and the office of Punjab chief minister in return for lending support to the opposition. The PML-N feels that both the PPP and PML-Q could collude to use this interim period to create support for themselves in the province, which remains the PML-N's stronghold."
In the end, "If the opposition parties fail to win over the PML-Q, they will have to depend on a rebellion from within the PTI, with dissenters agreeing to resign from the Assembly or vote with them — again at the cost of their seats. Hence, the success of the vote of no-confidence largely depends on which side the PML-Q and other PTI allies throw their weight. If the opposition's move is to succeed it has to come to an agreement on the post-PTI arrangement sooner rather than later."