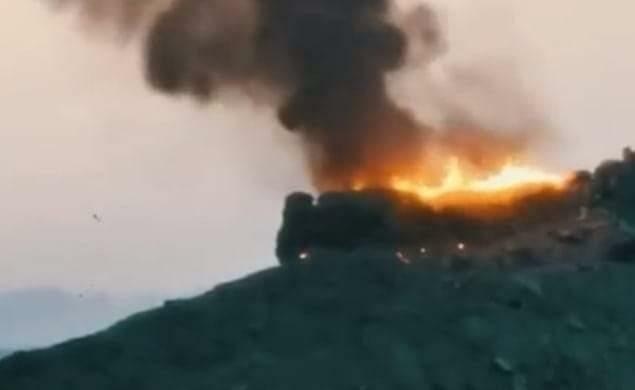 Recent events have raised the question of why the Pakistani state refuses to speak with its own citizens, the Baluch. This is interesting considering that Pakistan for decades argued that the global community must speak with the Afghan Taliban and consider them a political reality. The Pakistani state is in talks with the Tehreek e Taliban Pakistan (TTP) that has killed thousands of Pakistanis, civilians and soldiers. It is also willing to speak with radical groups like Tehreek e Labbaik Pakistan (TLP). However, for some reason it refuses to speak with the Baluch.
In end January Baluch separatists attacked a Pakistan military post in Kech killing 10 soldiers. The Pakistani army played down this incident for a few days and prevented local media from reporting on it, even though it was one of the deadliest on Pakistani soldiers in recent years.
Instead the military tried to blame the attacks on India and Afghanistan. "Intelligence agencies had intercepted communications between the terrorists who carried out attacks in Balochistan a day earlier and their handlers in Afghanistan and India." While blaming India is old and predictable, it is interesting that despite having their proxies – the Afghan Taliban – in power, the Pakistani military still cannot control Afghanistan. For years, the Pakistani intelligence argued that Afghan soil was being used by India against Pakistan but now that the Taliban are in power, one wonders how India is doing that.
Four days later Baluch separatists attacked two other military camps, in Panjgur and Naushki. The Pakistan military stated that "timely response by troops foiled terrorist attempt" but as an editorial in the Dawn noted "The Baloch insurgents seem have to changed their tactics and have upped the ante, throwing a huge challenge to Pakistan's security forces and intelligence agencies. Seen together with increasing activities and attacks by the outlawed TTP, the security picture in Pakistan looks increasingly grim."
The Baloch Liberation Army also posted this on social media.