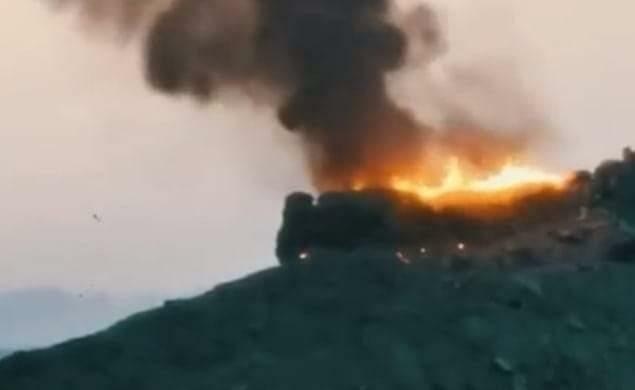 On January 28, Baluch separatists attacked a Pakistan military post in Kech, a remote southwestern district of Baluchistan. Dozens of attackers, belonging to a Baluch separatist group, heavily armed with rocket launchers and sophisticated weapons, indulged in a heavy gunfight that killed 10 Pakistani soldiers and one attacker, and the rest managed to escape.
According to The New York Times, "the ambush was one of the deadliest on Pakistani soldiers in recent years and comes at a time of heightened unrest. The country's security forces were already in a state of alert after a string of terrorist attacks this month — and officials said they are bracing for more attacks in the coming months as militant groups extend their reach and scale of attacks. The Pakistani military officially confirmed the Baluchistan attack Thursday evening, a day after it tried to downplay the incident and restricted the local news media from reporting on it."
Further, "military officials stressed that they were still trying to get details of the attack, which happened in Kech, a remote mountainous district of southwestern Baluchistan, a natural gas and mineral-rich province where an insurgency has simmered for decades. In a statement, the military said that three people had been arrested in a clearing operation, and it was still looking for other attackers. "Armed forces are determined to eliminate terrorists from our soil no matter what the cost," the military said."
The Baluchistan Liberation Front, a separatist group, "claimed the responsibility soon after the attack Tuesday evening and vowed that it would continue the attacks against the Pakistani military." Further, "the spike in violence comes amid warnings by Baluch separatists that Chinese investments are not safe in Pakistan. Pakistan has been a showcase for China's huge international development program, the Belt and Road Initiative, in recent years. China is estimated to have spent some $62 billion on those projects in Pakistan, mostly to build a transportation corridor through Baluchistan to a new Chinese-operated deep water port in the Pakistani town of Gwadar."
While Pakistan's security officials focus on blaming the Baluch separatists, others argue that the issue relates to the refusal by the Pakistani state to recognize and respect ethno-linguistic identities and nationalism and to suppress all forms of dissent.