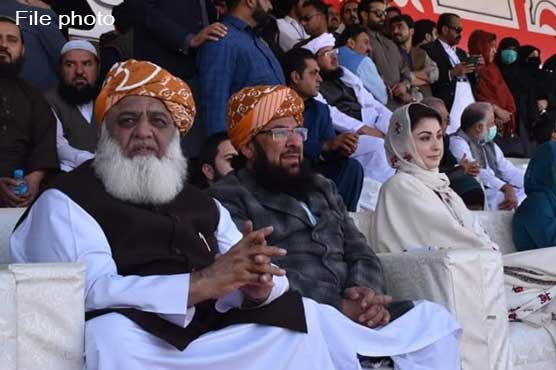 In a huge blow to Prime Minister Imran Khan whose party the PTI has ruled KP since 2013, the party lost the coveted post of Peshawar mayor in the first local government elections held in Khyber Pakhtun­khwa since the merger of tribal districts. Instead, the Jamiat Ulema-i-Islam-Fazl (JUI-F) candidate Zubair Ali — a relative of party chief Maulana Fazlur Rehman won with a margin of around 11,500 votes.
According to news reports, "unofficial results also show that the opposition parties have a combined lead over the ruling PTI for the post of mayor/chairman of the 63 tehsil councils. In 40 tehsils, the JUI-F is leading with 16 seats, followed by the ruling PTI (9), Awami National Party (7), PML-N (3), Jamaat-i-Islami (1) and PPP (1). Meanwhile, independent candidates have secured three seats. In Peshawar, a total of seven tehsil seats were up for grabs. The JUI-F bagged four, followed by the ANP (2) and PTI (1)."
Opposition parties celebrated the win, with Jamiat Ulema-i-Islam-Fazl (JUI-F) chief Maulana Fazlur Rehman declaring that his party was the "biggest political power" in Khyber Pakhtunkhwa (KP).
PML-N Vice President Maryam Nawaz Sharif tweeted in support of JUI-F's victory "After being shamed, slandered and cursed millions of times, pushing a nation of 220 million into a mire of inflation, lawlessness and incompetence … tabdeeli is on its way out."