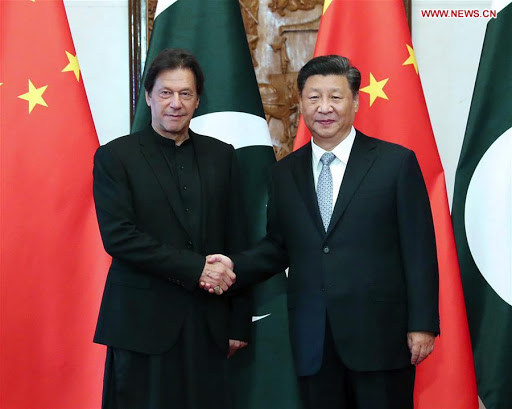 Pakistan's economy continues to remain in its worst situation in decades, with a depreciating rupee, falling imports, and no movement on the IMF program. Pakistan has therefore once again resorted to its traditional tactics: ask Saudi Arabia and China for more loans.
While Prime Minister Khan and his advisors may claim that Pakistan is not in any debt trap, the facts speak a different story: Pakistan is falling deeper and deeper into debt with China.
As per the State Bank of Pakistan (SBP)'s annual statement for fiscal year 2020-21, Pakistan "has paid over Rs26 billion in interest cost to China for using a $4.5 billion Chinese trade finance facility to repay maturing debt in the last fiscal year." According to experts, this cost is the result of the failure of successive governments to place the economy on a solid footing.
The trade facility, offered by China was originally meant to promote bilateral trade in respective local currencies. However, it has been used for paying foreign debt. Originally standing at $ 3billion, in 2020, the Chinese currency swap limit was extended to $4.5 billion after Pakistan approached China to help it repay the maturing Saudi Arabian debt.
The reason such an arrangement was undertaken, as The Tribune noted, was that "the additional $1.5 billion Chinese loan would not reflect on the books of the federal government and it would not be treated as part of Pakistan's external public debt."
As economists and experts have noted, the Pakistan Tehreek-e-Insaf (PTI) government, like its predecessors, "has failed to tap non-debt creating inflows," "exports are growing at a pace that is far lower than the imports while the foreign direct investment too remains stagnant for the past three years" and the government "has not been able to get the suspended $6 billion IMF program restored."
9 total views, 1 views today