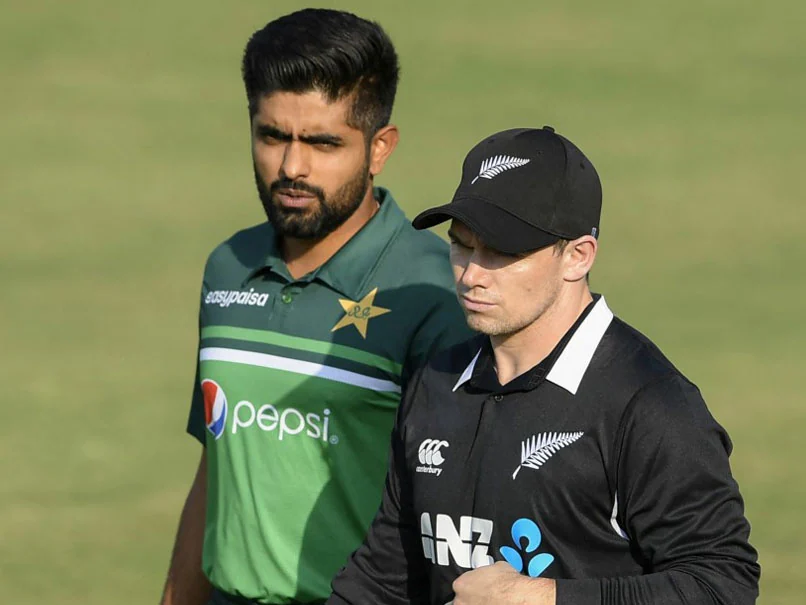 Prime Minister Imran Khan's attempts to portray Pakistan as a normal country appear to be running into problems repeatedly. Pakistan's economy is still in doldrums, the return of Afghan Taliban to Kabul has led Pakistan-based groups like Tehreek e Taliban Pakistan demand Sharia at home, and the world is not ready to accept Pakistan as a country safe from terrorism.
New Zealand's cricket team which was on a cricket tour of Pakistan after 18 years, has left the country following security threats and alerts. New Zealand was set to play Friday in the first of three One Day International matches in Rawalpindi before moving to Lahore for five Twenty20 international matches.
According to New Zealand Cricket "following an escalation in the New Zealand Government threat levels for Pakistan, and advice from NZC security advisors on the ground, it has been decided the BLACKCAPS will not continue with the tour."
Understandably, there was an angry and emotional response from Pakistan, not just the fans but also the government and the cricket board. A statement from the Pakistan Cricket Board said: "Pakistan Cricket Board and Pakistan Government made foolproof security arrangements for all visiting teams. We have assured the New Zealand Cricket of the same. The Pakistan Prime Minister spoke personally to the Prime Minister of New Zealand and informed her that we have one of the best intelligence systems in the world and that no security threat of any kind exists for the visiting team."
Pakistanis may have forgotten but many around the world remember that in March 2009 a bus carrying the Sri Lankan national cricket team in Lahore was attacked by Lashkar e Jhangvi, a Deobandi Sunni militant outfit, leading to 6 Sri Lankan cricketers and 6 Pakistani policemen getting wounded, and the deaths of two civilians. It took one decade before Sri Lanka returned to play cricket in Pakistan in 2019.
Instead of acknowledging that countries around the world are still wary of sending their citizens to a region still viewed as 'Jihad central' Pakistani citizens and former cricketers took to social media referring to it as "a betrayal" and making fun of New Zealand through memes.
Pakistan's officials viewed it as a conspiracy and alleged that India had forced New Zealand to go ahead with this decision. Interior Minister Sheikh Rasheed called it "a conspiracy against Pakistan."