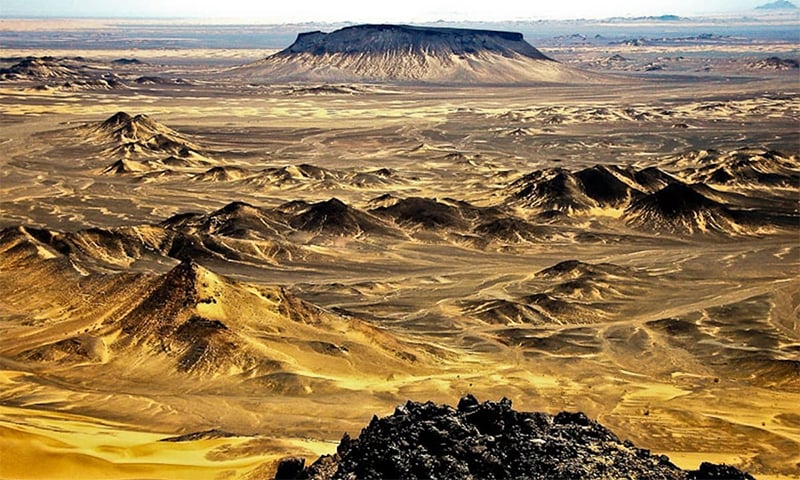 Pakistan's economic crises continue to mount because of decades of bad policies when it comes to the economic arena, key among them the belief that Pakistan does not need to abide by contractual obligations and that it can simply ignore them and the world will sit idly by and allow Pakistan to do so.
As we noted a few days ago, contracts matter and it is the Pakistani citizens who in the end suffer the brunt of these economic costs.
One such Damocles Sword like contract is that over the RekoDiq case under which in 1998 the province of Balochistan signed a contract with the Tethyan Copper Company (TCC) for a mining lease but then reneged on this in 2011.
The multinational company TCC, took Pakistan to court, first inside the country but the Supreme Court of Pakistan ruled against TCC. Then the Australian based mining company sought help from the World Bank arbitration tribunal in 2012.
The International Centre for Settlement of Investment Disputes (ICSID) tribunal had taken up the dispute between Pakistan and the TCC after the latter claimed $8.5bn when the mining authority of Balochistan rejected its application for a multi-million dollar mining lease in the province in 2011. Pakistan's argument was that the mining lease was terminated on grounds of corruption.
The World Bank Tribunal, ICSID, ruled against Pakistan in 2017 and in 2019 slapped a whopping $5.97 billion award against Pakistan for denying the mining lease to the Aus­tralian company.
The fine, of nearly $6 billion, including the damages award and interest, is equal to about two per cent of Pakistan's GDP.
Pakistan continues to contest this decision even at ICSID. The ICSID is still considering Pakistan's appeal against the penalty over its decision to cancel the Reko Diq mining lease for the TTC and a final hearing will take place in May 2021.
In November 2020, Tethyan Cooper Company (TCC) approached the High Court of Justice in British Virgin Islands for the enforcement of the $5.97 billion award against Pakistan by the ICSID in the Reko Diq case.
On January 5, 2021, a court in British Virgin Islands attached assets belonging to Pakistan's national airlines – PIA – including interests in two hotels in New York and Paris at the request of TCC.
This court judgement will probably have serious repercussions for the national airline. Even if PIA manages to stay its execution, the consequences of Pakistan's Rekodiq blunder will continue.