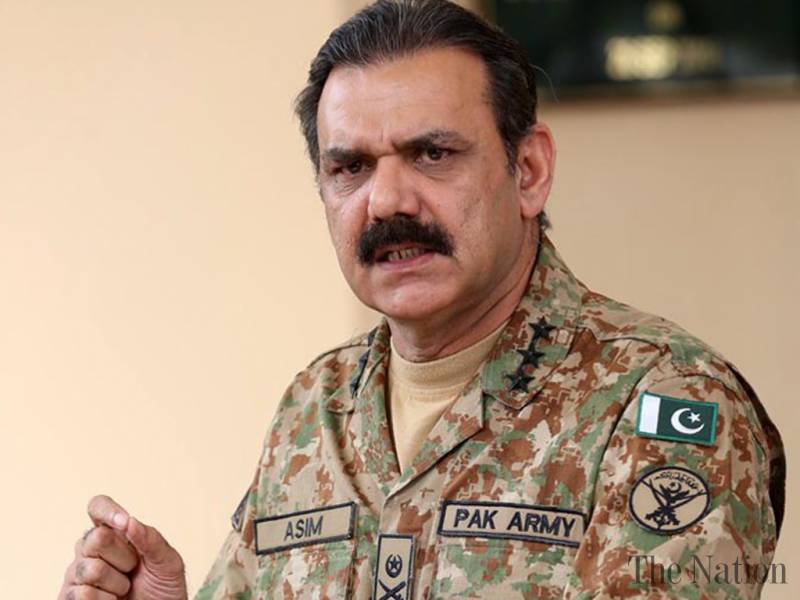 For decades Pakistan's civilian politicians have always viewed corruption as a Damocles sword, that hangs over their hands constantly, even when they leave office. The all powerful military-intelligence complex – or the establishment – however, has never had to face this issue, even though by most accounts the military is even more corrupt than the governments they have toppled in the name of corruption.
On August 27, investigative journalist Ahmad Noorani, published an article about Lieutenant General Asim Saleem Bajwa, Chairman of CPEC (China Pakistan Economic Corridor) that linked Bajwa's rise through the military to his family's $100 million fortune. "The growth of the Bajwa family's business empire in the United States and later in Pakistan directly matches the rise in power of retired general Asim Saleem Bajwa, who is now chairman of the country's massive China-financed infrastructure project and a special assistant to the prime minister. Asim Bajwa's younger brothers opened their first Papa John's pizza restaurant in 2002, the year he went to work for General Pervez Musharraf as a lieutenant colonel on the military dictator's staff. Nadeem Bajwa, 53, who started as a delivery driver for the pizza restaurant franchise, his brothers and Asim Bajwa's wife and sons now own a business empire which set up 99 companies in four countries, including a pizza franchise with 133 restaurants worth an estimated $39.9 million. Out of total 99 companies, 66 are main companies, 33 companies are branch companies of some of the main companies while five companies are dead now."
Further, according to Noorani's expose "The Bajwa family's companies spent an estimated $52.2 million to develop their businesses and $14.5 million to purchase properties in the United States, while Asim Bajwa and his department were encouraging Pakistanis to invest within their relatively undeveloped country. The businesses of the Bajwa family through different companies were named as Bajco Group. Asim Bajwa's sons joined the Bajco Group companies in 2015 and also started establishing new companies independent of the Bajco Group in Pakistan and in the United States after he became director general of ISPR and commander of the Southern Command. Asim's wife was a shareholder in all the foreign businesses from the very beginning. At present, Asim's wife, Farrukh Zeba, is associated with or is a shareholder in 85 companies including 82 foreign companies (71 in United States, seven in UAE and four in Canada). The records of US state governments and other records related to companies show that some of these American companies (all jointly owned by Asim's wife Farrukh Zeba) also have investments in real estate sector and own some thirteen commercial properties in the United States including two shopping centers. Estimated current net worth of businesses and properties of these companies jointly owned by Farrukh Zeba stands at $52.7 million."
In response, on twitter, Bajwa called the report "incorrect and false." "I strongly rebut the baseless allegations levelled against me and my family. Alhamdolillah another attempt to damage our reputation belied/exposed. I have and will always serve Pakistan with pride and dignity."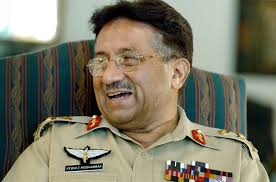 This is not the first time that Norani has exposed military corruption. In 2013, he revealed that former military dictator and former chief of army staff, General Pervez Musharraf, received PKR 20 million upon retirement but was able to purchase flats in both London and UAE that cost PKR 400 million.
According to Noorani, "Official land registry documents of the UK government show that Pervez Musharraf had made a payment of 1.35 million British pound (Approx 20 Caror Pak rupees) for purchase a flat in London on May 13, 2009. Another flat in UAE approximately with same monetary value was purchased by him in the same duration, whereas total financial benefits given to him following his retirement as army chief were less than Rs20 million (2 carore rupees). Official documents submitted by Musharraf before Election Commission of Pakistan (ECP) before contesting 2013 general elections, available with The News, show that he has not sold out any of residential or commercial plots or a farm house he obtained during his army service. The two squares (50 acres) agriculture land in Bahawalpur allotted to him because of his army service was sold out by him in 2002. General Musharraf had left Pakistan in April 2009 after restoration of judiciary and had not started his international lectures by that time when on May 13, 2009 he purchased Hyde Park Crescent, London flat by paying 1.35 million pounds. His statement of assets submitted to ECP shows his following two foreign immoveable properties; 1- 28, Castle Acre, Hyde Park Crescent, London, 2- 3902, South Ridge Tower 6 Downtown, Dubai, UAE. UAE flat was also purchased by the general in the same duration and the according to property experts, its value was more than 20 caror Pak rupees at time of purchase."