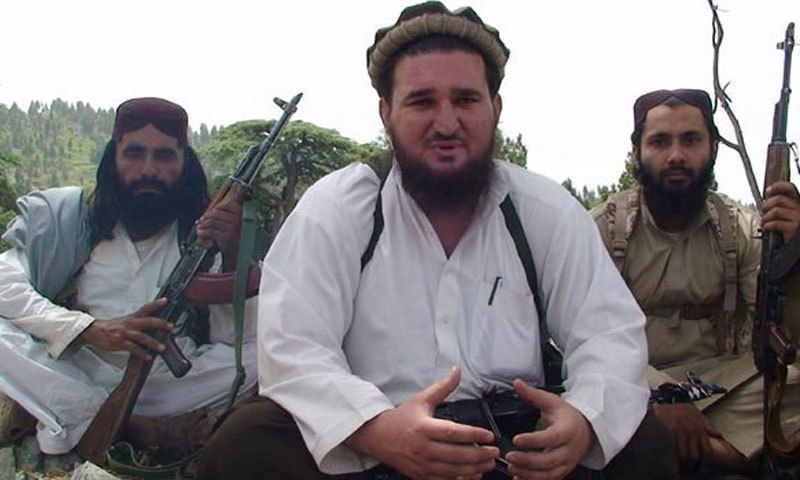 At a time when the Pakistani state is hoping to gain global credibility through news stories of potential sanctions against the Afghan Taliban, and action against global terrorist Dawood Ibrahim, this narrative is hurt by a recent statement by former Pakistani Taliban spokesperson Ehsanullah Ehsan who in a recent audio message said that the Pakistani state authorities had provided him with a "hit list" of people who they wanted killed in the North-Western province of Khyber Pakhtunkhwa.
According to an 11-minute and 50-second audio message uploaded on his YouTube channel, Ehsanullah Ehsan said "I was asked to lead a death squad.. and the list included people from Khyber Pakhtunkhwa and they were Pashtuns from all walks of life including journalists. (Mujhe kaha gaya ki ap ik death squad ko lead karein..aur ap gadaron aur mulk key dushmanon key khilaf kam shuru karey..Jo list muje diya gaya usmai zyada tar afrad ka taluk Khyber Pakhtunkhwa se tha aur woh sab pashtun they jis mai zindgi key har shobey se talku rakhney waley afrad key name they, jin mai pashtun safee afrad key name bhi shamil they)."
According to Ehsan, Tahir Dawar, Pashtun police official killed in 2018 was one of these people who the TTP was asked to eliminate on behalf of the security establishment.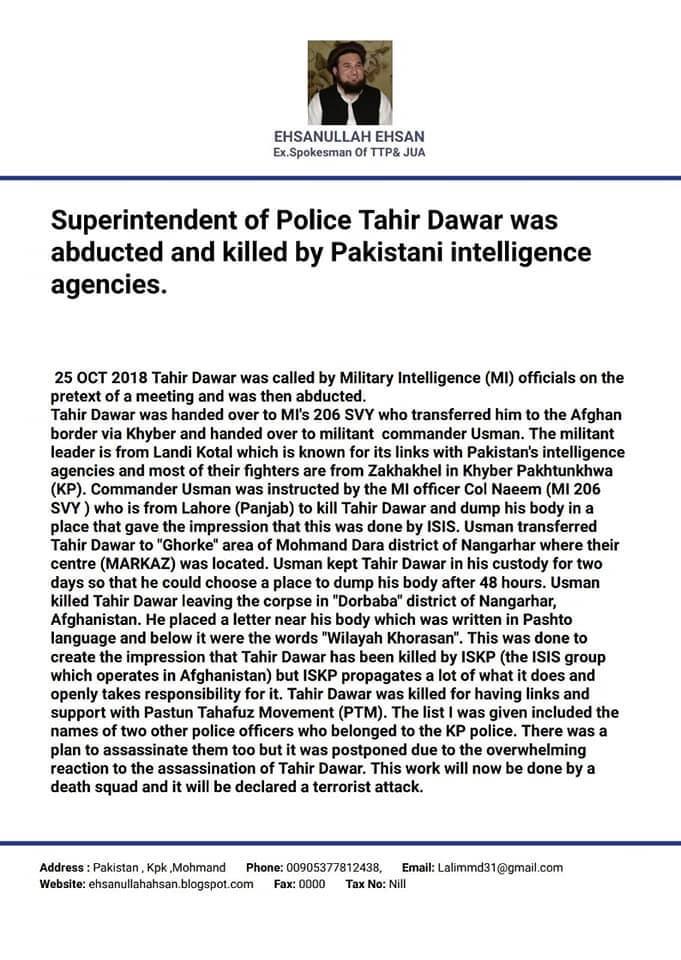 9 total views, 1 views today