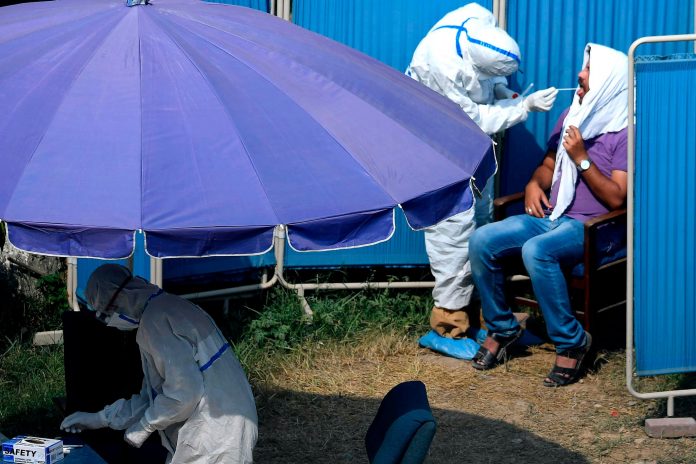 Pakistan is witnessing one of the fastest-growing infection rates in the world with 174,510 confirmed cases, and the government's response has been muddled and confusing.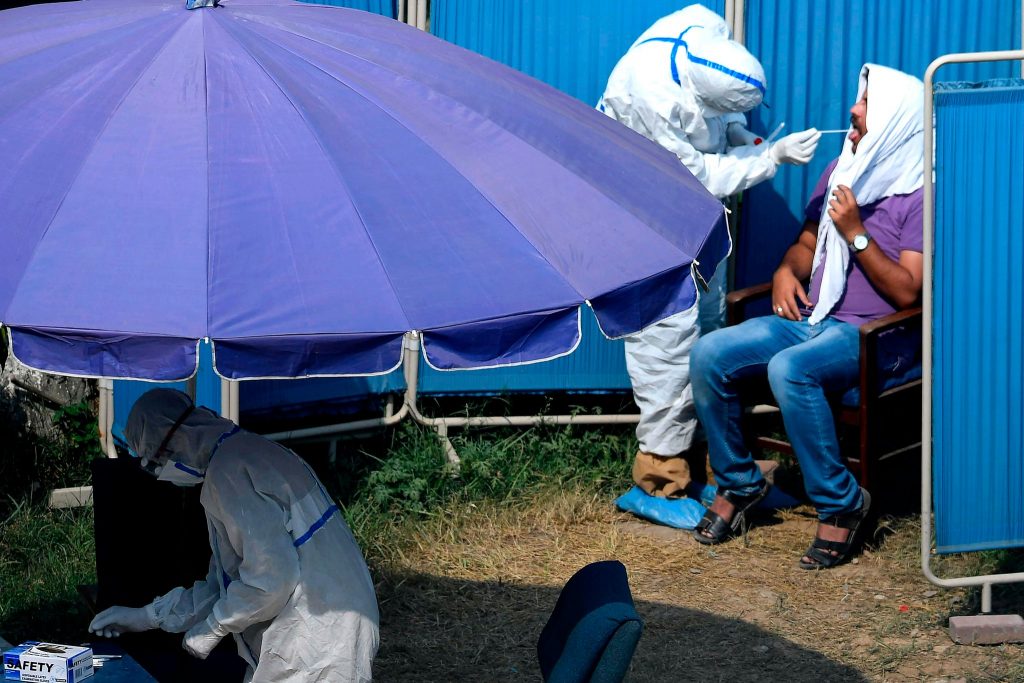 According to Asad Umar, planning and development minister "that the country was bracing for more than 1 million confirmed cases and a much higher death toll by the end of July." His views were echoed by healthcare adviser Zafar Mirza "The disease is here, and it will continue to spread. We are not aiming for zero transmission of this disease. Actually, it is better for the future if it spreads to a certain level because it will provide immunity to the people."
This recourse to developing collective immunity or herd immunity actually would work better if Pakistan had a strong healthcare infrastructure. Unfortunately, Pakistan's successive governments have rarely focused on the people of Pakistan, more money has been spent on military than on literacy, healthcare and infrastructure. The Covid19 Pandemic has thus laid bare Pakistan's abysmal healthcare system.
According to Voice of America (VoA) "COVID-19 infections have particularly soared since last month when Prime Minister Imran Khan eased restrictions on commercial and public activities to help restore livelihood means for millions of poverty-stricken families. Scores of government workers and national as well as provincial lawmakers have also contracted the virus while several others have died."
As reported by NPR, "after weeks of assurances by officials that the situation was mainly under control, a leaked letter from the World Health Organization suggested that the health system in the country's most populous province, the Punjab, risked collapse if the government did not take urgent action. But authorities say the health system is not under pressure and that the issue is patients are flocking to particular hospitals, overwhelming those institutions. Nonetheless, the WHO letter echoes what a dozen doctors in public hospitals across Pakistan told NPR: that even with the present case count their COVID-19 wards are full or nearly full. They're scrambling to procure equipment and medicine even as they themselves are falling ill and dying in disproportionate numbers. They say they're also being attacked by angry relatives as frustration mounts over the lack of facilities."
The WHO letter "noted that 24 percent of Pakistanis who had been tested for COVID-19 were positive. It said the positive rate should be no higher than 5 percent, which would suggest disease transmission was under control. It said Pakistan's ability to identify, test, isolate and care for COVID-19 patients was "weak."
Interestingly the government's response was to blame the people. The health minister, Rashid, "blamed citizens for spreading the disease. "This is a nation [of people] who do not listen," Rashid said in an interview on Monday. "I think nobody is as illiterate as we are." Rashid apologized for the comments after she was widely criticized."
As a report by RFE/RL points out, "As the infection rates and death toll mount because of a growing coronavirus outbreak, the country's healthcare system is facing an unprecedented crisis amid a lack of beds, oxygen, and medicine, as well as attacks on medical staff. Even the number of deaths and infections is seen as being underreported due to limited testing and patients hiding their infection status because of government restrictions. In a sign of a looming healthcare disaster, senior officials are preparing people for difficult days ahead as they impose selective lockdowns, project much higher infection numbers, and even blame the masses for the virus's spread by not following the government's so-called standard operating procedures."
In Khyber Pakhtunkhwa, "Beds aren't available anywhere," Rizwan Kundi, head of the Young Doctors Association in Khyber Pakhtunkhwa. He added that all the wards and intensive care units assigned to or built for treating COVID-19 patients in Peshawar are packed to capacity. "We can clearly see that some patients need hospitalization, but we cannot admit them."
In Balochistan, "the 150 beds authorities assigned for coronavirus cases are now falling far short. "We have a waiting list, but many patients are not getting any beds," Yasir Khostai, local physician."
In Sindh and Punjab, "the situation is equally dire. In Karachi, the country's largest city, many hospitals now prominently display banners on their gates stating that they cannot take any more COVID-19 patients."