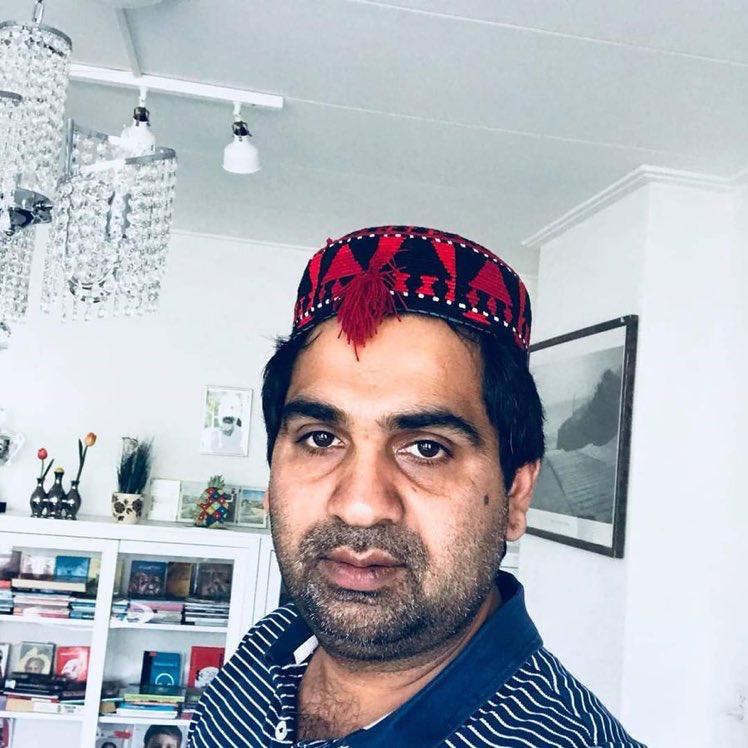 Washington: South Asians Against Terrorism & for Human Rights (SAATH Forum), a coalition of prominent democratic, liberal, nationalist, and progressive Pakistani dissidents, have strongly condemned an attack on Pakistani blogger Waqas Goraya in the Netherlands.

According to details, two men were waited for him near his house in exile, and attacked him as soon as he arrived there after work.

One of them made video of the attack while the other was beating Mr. Goraya. Talking to SAATH members, Mr. Goraya has accused Pakistan's intelligence agency ISI and the Army for commissioning this attack.

The Dutch Police have recorded his statement and is investigating the matter.
‪
"The attack has happened on the day when Pakistan's strongest human rights group, Pashtun Tahaffuz Movement (PTM) and its supporters world over was holding protest demonstrations in many capitals of the world and major cities of Pakistan, in memory of Late Defender Arman Loni who was killed by Pakistani security agencies one year ago," SAATH said.

"SAATH is observing the conduct of the state of Pakistan with strong concern for prevailing human rights situation in the country. In last ten days, Pakistani government has arrested Manzoor Pashteen, the leader of PTM, charged him for sedition, cracked down on unarmed, peaceful protestors thrice and has humiliated and arrested National Assembly member and PTM leader Mohsin Dawar. SAATH members are of the view that the attack on Mr Goraya appears to be a part of this same streak of state overreaction and authoritarianism against its own citizens. This clearly, is an attempt to silence all voices of dissent."

However, the attack on Mr. Goraya who is not living in Pakistan, is worrisome also because it sets a very dangerous precedent wherein Pakistani state is seen to be using its influence among the diaspora to attack and perpetrate violence against the peaceful Human Rights Defenders of Pakistani origin. Having dissidents attacked in foreign countries has been a very old playbook of authoritarian regimes as was seen in case of Jamal Khashoggi. Pakistan's embarking on this path is doubly more troubling because the country has rogue elements both within and without the state and can put lives of hundreds of law-abiding dissidents who are living in western world, in clear jeopardy."

SAATH urged Dutch authorities to examine this line of inquiry and make sure that not only the culprits are caught, but if their link with Pakistan's security agencies is proven, the Government of Pakistan must be encouraged to take action against those agencies. We also demand from the Government of Pakistan to immediately release all the protesters and Mr. Manzoor Pashteen. SAATH expresses its deepest sympathies and solidarity with Mr. Goraya, Mr. Pashteen and the protesters of PTM who have been harmed in any way or have been arrested.

Prominent members of SAATH include former Senator Afrasiab Khattak, former ambassadors Husain Haqqani and Kamran Shafi, and columnists Dr Mohammed Taqi, Rashed Rahman, Marvi Sirmed, Gul Bukhari, and Taha Siddiqui, and activists Rubina Greenwood, Saghir Shaikh, and Nabi Bukhsh Baloch.