Pakistan has often been described as one of the worst offenders of religious freedom and minority rights. While Prime Minister Imran Khan and his advisers may claim things have improved this Friday January 3's events in Nankana Sahib, one of the holiest shrines of the Sikh community, show how far Pakistan has still left to go. Gurdwara Nankana Sahib, also known as the Gurdwara Janam Asthan, is the site where the first Guru of the Sikhs, Guru Nanak, was born and is regarded as one of the holiest sites in the religion.
In August 2019, a First Information Report (FIR) was filed in the Nankana police station against six people who were accused of abducting and forcibly converting a Sikh woman, Jagjit Kaur. On Friday scores of protesters staged a sit-in outside the Nankhana Sahib Gurdwara, led by the family of the man accused of the abduction and conversion, Ehsan.
Many Pakistani activists streamed videos of the sit in and the tense situation at the gurdwara.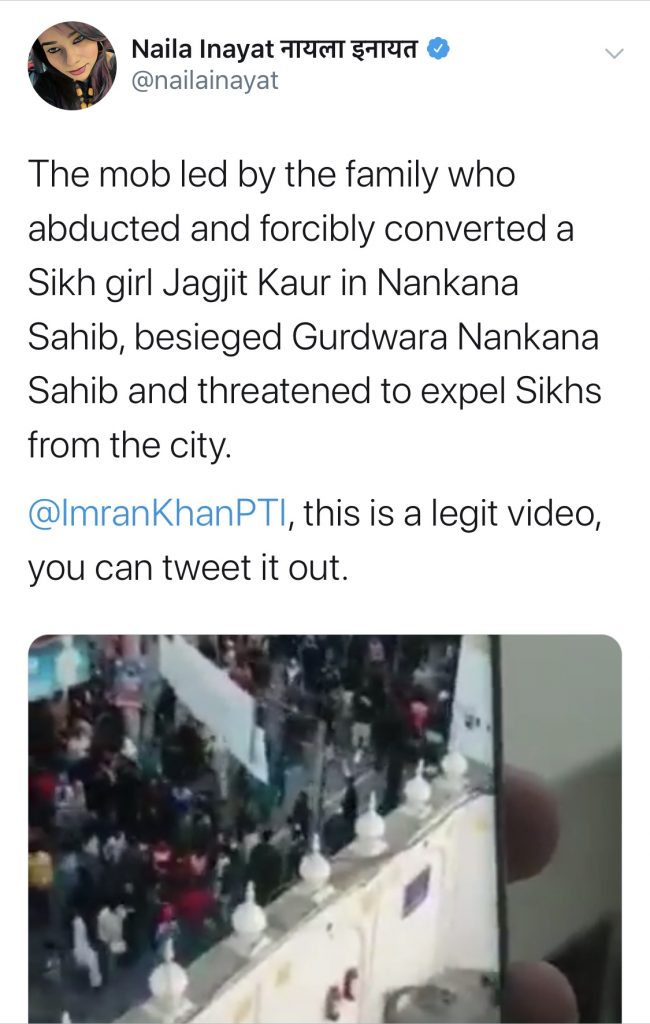 The Human Rights Commission of Pakistan (HRCP) also issued a statement on twitter condemning the incident and asking the government to protect the Gurdwara.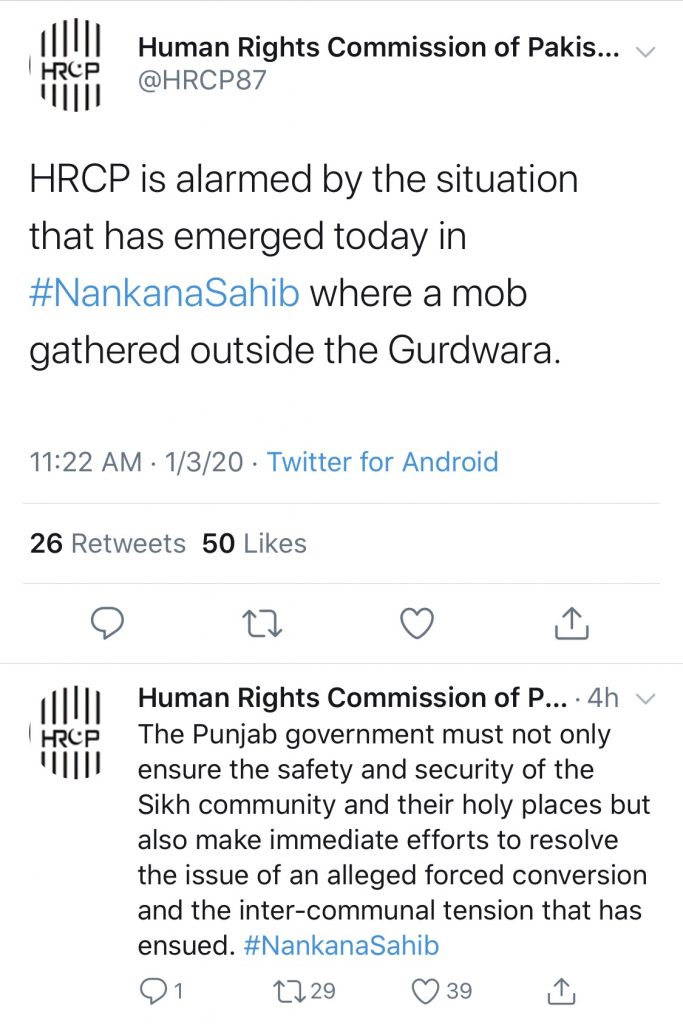 In the end the protesters dispersed only after obtaining the release of the arrested person.