Four decades after the start of the Afghan civil war and seventeen years after the American-led international intervention in Afghanistan, the Afghan Taliban appear to have made a comeback in that country.
On Friday August 10, over 1000 Taliban fighters entered the city of Ghazni, a strategic urban center less than 100 miles from Kabul, and have killed "dozens of Afghan soldiers and police officers, cutting communications and severing the main highway from Kabul to the south and beyond." According to Afghan defense minister Tariq Shah Bahrami the attack on Ghazni city was carried out by Taliban with the support of foreign militants, including Pakistanis, Chechens, and Arab Al Qaeda fighters.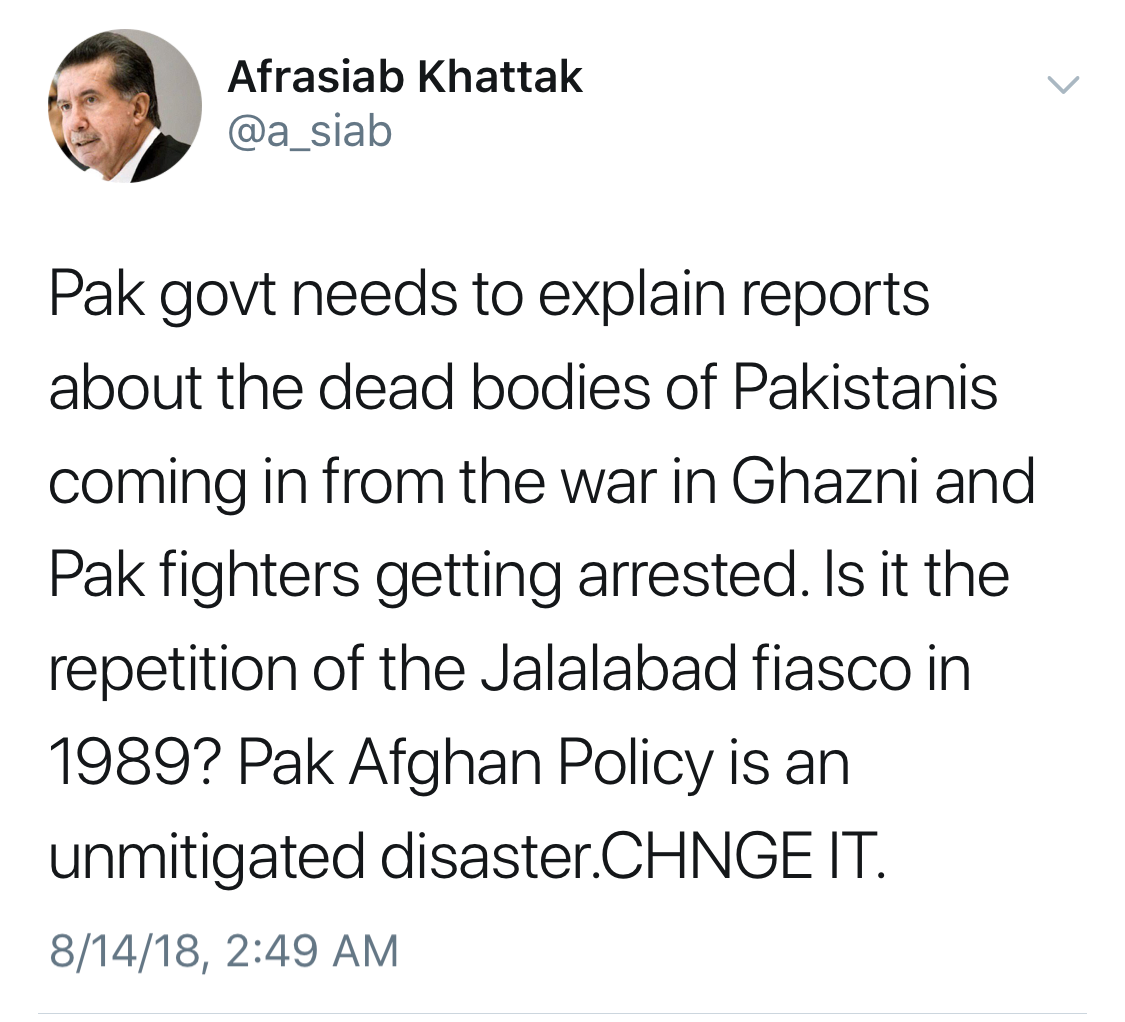 According to reports on the social media dead bodies of Pakistanis killed in Ghazni city clashes are being shifted to Pakistan. Prominent politician from the Awami National Party (ANP) and former senator Afrasiab Khattak in a series of tweets asked Pakistani authorities to explain what was happening and referred to the involvement of Pakistani militants in Ghazni as a repetition of the disastrous Jalalabad fiasco of 1989.
Afghan journalist Bashir Ahmad Gwakh stated that the fighters were primarily Punjabi, affiliated with the terror organization Lashkar e Taiba, and referred to videos of the funeral ceremonies of these Pakistani fighters being uploaded on the Facebook pages of the Taliban.