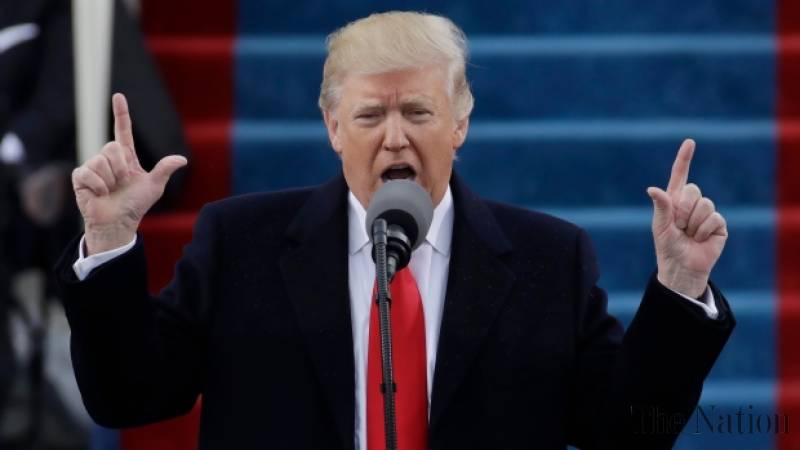 US President Donald Trump announced America's new Afghanistan policy today, which sounded very familiarly like America's old Afghanistan policy. What has received the most attention, though, are his claims about our policy.
"We can no longer be silent about Pakistan's safe havens for terrorist organisations," he said, warning that vital aid could be cut.

"We have been paying Pakistan billions and billions of dollars at the same time they are housing the very terrorists that we are fighting," he said. "That will have to change and that will change immediately."
The response from official quarters has been quick and strong. Politicians of all stripes  raced to the microphone to respond and remind the American President of how much Pakistan has suffered at the hands of terrorists, and some, like PTI's Shireen Mazari, added empty threats of 'a befitting response'.
The most honest and important reply actually came before Trump's speech. Inter-Services Public Relations Director General Maj Gen Asif Ghafoor told reporters, referring to theh possibility that Trump would take a hard line against Pakistan, "Even if it comes…Pakistan shall do whatever is best in the national interest." In other words, no change on our part. We will keep doing what we have always done.
Unfortunately, what we have always done is a failure. Despite the pleasing words from official sources, we have seen the state declare victory of Zarb-e-Azb and Radd-ul-Fasaad, only to see the same 'defeated' terrorists carry out massive attacks against innocent citizens. We have heard pleasing words about abandoning 'good Taliban' policies and support for so-called 'pro-Pakistan' militants, only to see the same militants announce that they are now preparing to enter the National Assembly.
America may be out of ideas in Afghanistan, but we are the ones suffering from our own failure to accept new ideas and new policies. We hold tightly to the same old failed policies like an anchor that is dragging us to the bottom of the ocean. Blaming Donald Trump and the Americans is easy and convenient. They may be wrong, after all. But we are victims of our own policies, and we have only ourselves to blame. It's too bad none of our so-called leaders have the guts to say it.